Every little while over his six-decade career, Bob Dylan has debuted some sort of amazingly great project, often just when fans were starting to grumble that his best days were behind him. His latest such effort is Shadow Kingdom, which first appeared as a pay-per-view online concert in July 2021 while the pandemic kept his so-called Never-Ending Tour on hold. Now the show is being made available on CD and as a video download. If you're a fan, don't think twice – this performance is not just all right, it's fantastic.
The largely acoustic 14-track set is subtitled "The Early Songs of Bob Dylan," but that's a bit misleading. There's nothing here from his first four albums and one number dates from 1989 – arguably a little late to be called "early." Moreover, one song (an instrumental called "Sierra's Theme," which ends the CD and plays over the film's closing credits) is actually new. And, while most of these tunes are well-known, this is hardly a representative overview of the first chapters of Dylan's career; you'll have to look elsewhere for live readings of "Like a Rolling Stone" and some of his other most famous songs from that period.
What is here, however, is uniformly stellar. From 1965's Bringing It All Back Home comes "It's All Over Now, Baby Blue," while 1966's Highway 61 Revisited yields "Queen Jane Approximately," "Tombstone Blues," and "Just Like Tom Thumb's Blues." Blonde on Blonde, also from 1966, provides "Most Likely You Go Your Way (And I'll Go Mine)" and "Pledging My Time," and 1968's John Wesley Harding is the source for "The Wicked Messenger" and "I'll Be Your Baby Tonight." Dylan additionally delivers "To Be Alone with You" from 1969's Nashville Skyline; "When I Paint My Masterpiece" and "Watching the River Flow" from 1971's Greatest Hits, Vol. 2; "Forever Young" from 1974's Planet Waves; and "What Was It You Wanted" from 1989's Oh Mercy.
What makes Shadow Kingdom so compelling is not just the consistent excellence of these compositions, many (though not all) of which are available in concert versions on other Dylan albums. It's the winning way in which he reimagines virtually all of them here, with the ostensible help of a five-piece band.
"Ostensible" help? Well, there are clues that these songs may have been prerecorded, and with other musicians. The members of the quintet, whose hands don't always appear to be in sync with the music, are named at the end of the film, but the CD case includes no information other than a track list and a writing credit for Dylan. In fact, Wikipedia credits the five with "finger synching" and lists a whole other group of recording personnel who don't appear on screen, including T-Bone Burnett on guitar and Don Was on upright bass. The "Shadow Kingdom," it seems, is shadowy indeed.
Dylan, who plays guitar and harmonica in the concert, rearranges his material so drastically that even serious fans may need a minute to identify some of the numbers he's performing. "I'll Be Your Baby Tonight," for instance, shows up as an urgent-sounding blues rocker – a far cry from the sweet, romantic country ballad that closed out John Wesley Harding. The great "Queen Jane Approximately," meanwhile, loses its jingle-jangle sound and Al Kooper organ and emerges as a slow-paced number that makes the most of every brilliant verse. "It's All Over Now, Baby Blue" scraps the original's mid-tempo, rhythmic music in favor of a more leisurely paced version with a completely fresh vocal approach.
There are changes to the lyrics, too. In "When I Paint My Masterpiece," for example, Dylan proclaims that "sometimes I feel my cup is running over," and in "To Be Alone with You," he introduces many tweaked and entirely new lines, including one that suggests the protagonist is a murderer on the run from the law.
"There's always new things to discover when you're playing live," Bob Dylan said in 1989. "No two shows are the same. It might be the same song, but you find different things to do within that song which you didn't think about the night before. It depends on how your brain is hooked up to your hand and how your mind is hooked up to your mouth…[People say,] 'Doesn't it ever get tiring singing the same song over and over again?' No, it doesn't. That's the thing about music, it's not on the page. It's got a life of its own."
This performance underscores that statement, and it's particularly engrossing in the surrealistic black-and-white video version of Shadow Kingdom, which seems to place Dylan in an intimate, smokey roadside café in Marseille, France, but was apparently shot on a set in Southern California. (The credits thank Marseille's "Bon Bon Club," a venue that is apparently as nonexistent as the "Abernathy Building" studio cited at the end of each of Dylan's Theme Time Radio Hour broadcasts.) A tiny audience of enigmatic-looking characters (presumably all actors) drink, smoke, and dance as Dylan performs. He speaks even less (not at all, actually) than he does at many of his concerts, but he seems atypically engaged, gesturing with his hands, singing beautifully, and enunciating more clearly than he has in a long time.
Fans will want to hear the songs on Shadow Kingdom repeatedly – or better yet, rewatch the video – and will undoubtedly be hoping that a second volume is in the works. This one's only serious fault is that its 50 minutes fly by, leaving you hungry for more.
Also Noteworthy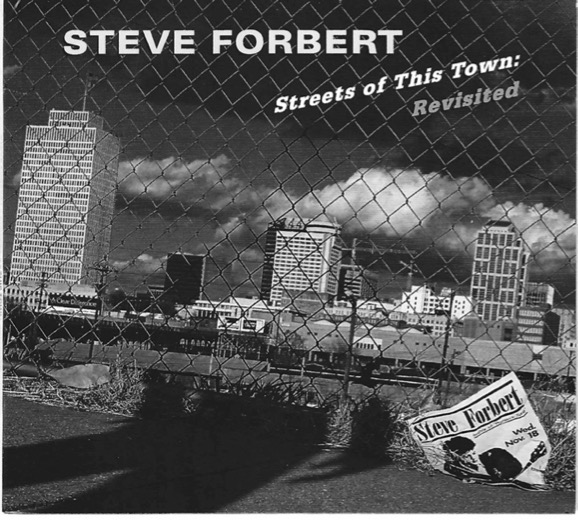 Steve Forbert, Streets of This Town: Revisited. Like Bruce Springsteen, folk-rocker Steve Forbert once spent a long time tied up in contractual disputes that kept him out of a recording studio. When he finally returned in 1988 with his first album in almost six years, he appeared to be bursting with ideas, and virtually all of them were good. Signed to a new record company and working with a new producer, E Street Band bass player Garry Tallent, Forbert delivered some of his best work to date, including a sweet ballad called "Search Your Heart," such upbeat rockers as "Running on Love" and "Hope, Faith and Love," and "On the Streets of This Town," which seems to reference his troubles with his former record label. It's a fine album – and even better in this new edition, which features remixed, remastered audio and an amiable bonus track called "They're Out to Break Us."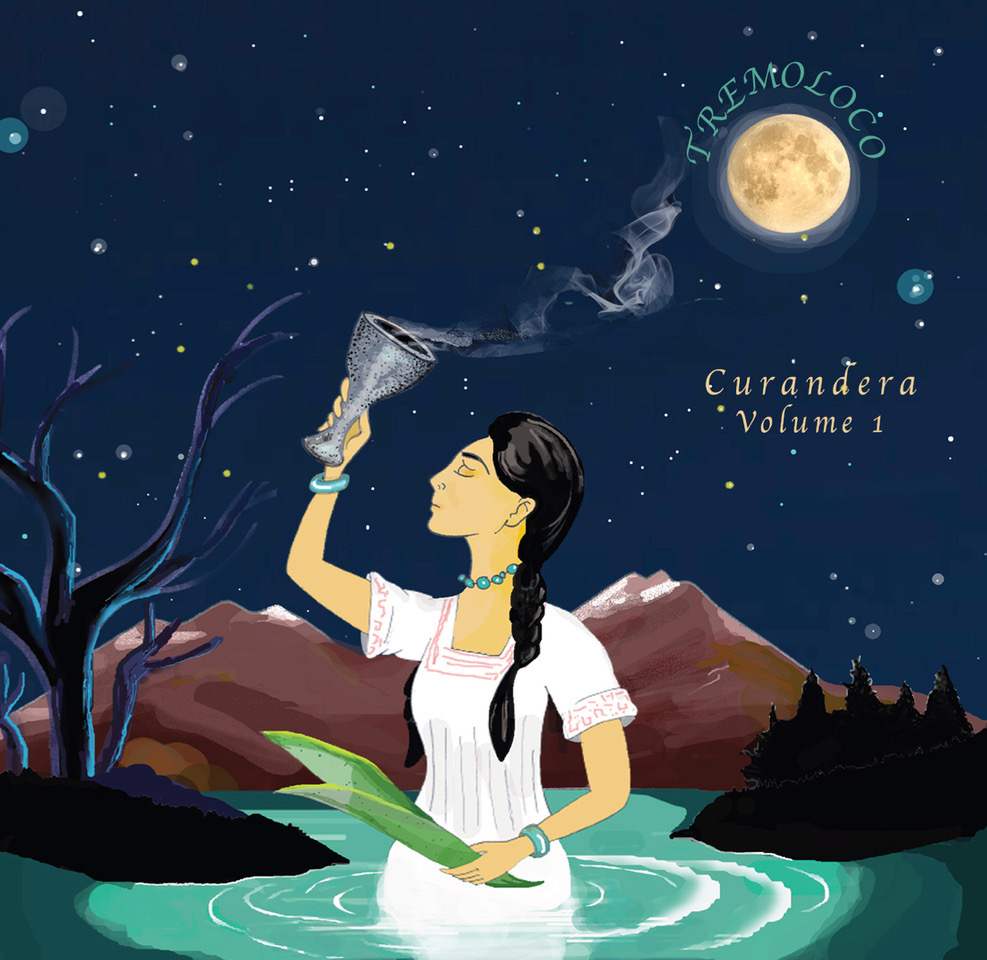 Tremoloco, Curandera Volume I. This is the fifth album from Tremoloco, a roots rock outfit that formed in Los Angeles in 2007 and carves out a space that at times finds the band somewhere between the Mavericks and Doug Sahm. Group leader Tony Zamora, who wrote or co-wrote all the material, describes Tremoloco's sound on Curandera well, saying the record "has a very Tex-Mex Southwest feel to it, with elements of Spaghetti Western movie soundtracks, that dry California vibe, the beaches of Baja, and the humid Texas/Louisiana heat." Among the many highlights here are the flute-spiced "Dixie Overland Highway"; a country ballad called "The Man Who Never Cries"; and "El Paso" (not the Marty Robbins song), which is sung in Spanish, features accordion, and sounds redolent of the Texas Tornados.
Jeff Burger's website, byjeffburger.com, contains five decades' worth of music reviews, interviews, and commentary. His books include Dylan on Dylan: Interviews and Encounters, Lennon on Lennon: Conversations with John Lennon, Leonard Cohen on Leonard Cohen: Interviews and Encounters, and Springsteen on Springsteen: Interviews, Speeches, and Encounters.