Raw emotion and energy make up the fascinating artistry of Jessie Haines.
---
From the heart of New Jersey comes an up-and-coming talent, one with more perspective and authenticity than others in her local and national lane. Her name is Jessie Haines, and in just a couple of days she will be taking the stage right here in Asbury Park. Indie pop with upbeat country flair is her forté, harmonies linking the message with the music graciously. With a heartfelt new single out (another on the way), an updated sense of freedom, this Garden State concert on the way, and a personality you don't want to miss out on, we had to get to talking with singer-songwriter Jessie Haines.
How full circle is it to be playing a show at House of Independents, right here in your
home state, right after laying down new roots in Nashville – what are you feeling? What
is running through your head?
I'm pumped! I'm in a place in my career where we are really just getting started. The first single was released about a year ago now, and things are just starting to pick up. I think it will be more and more fun to come back and play NJ. We'll be playing NJ every few months from here on out.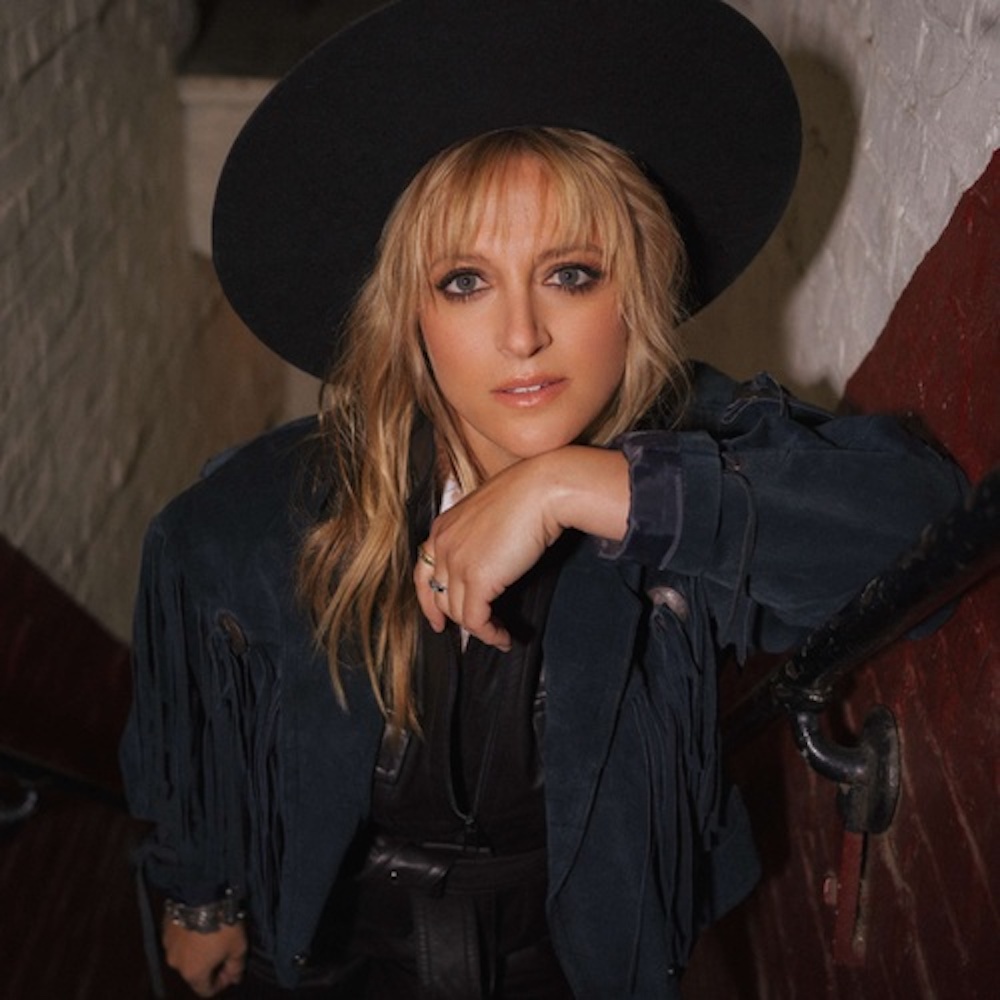 I'd describe your sound as a radio-ready combination of Kellie Pickler, Shania Twain,
and Hailey Whitters. How would you describe yourself and this pop-laden singer-
songwriter world you're creating for yourself?
I'll take it! My songwriting is definitely pop forward; in that, melody is extremely important to me.  There are some songs coming up on the album that have some more rock or soul influences. To be honest, I'm happy to let folks decide where I belong for them! I've heard that I'm in the vein of Sheryl Crow, Carrie Underwood, Keith Urban, Miley Cyrus, Shania Twain. I think if it's hard for people to definitely nail down, that means I'm doing something right, because, at the end of the day, I want people to feel that I have an authentic sound and vibe. 
As an artist, it becomes really easy to start trying to be like 'this' or 'that,' but the best thing to do as an artist is kind of put your head down and focus on your own authentic energy and flavor, not worry about what else is going on 'out there.' My songs come out of me how they come out of me when I sit down with a guitar. I'm never trying to be anyone or anything, which I think comes through in my songwriting. At this point, I've listened to and loved so much music, it's all part of me.
In the country music world, I would say Maren Morris and Kacey Musgraves are my favorites because they really live more on that pop edge which is where I am, and I love [Chris] Stapleton so much… he's just an incredible performer and artist. 
Speaking of other artists in and around your musical lane, there is a comfort to your
music and what we have heard thus far from you. I feel like you'd be a wonderful
collaborator, harmonizing and narrating stories. Are there any future collabs in the works
or any dream collabs on the mind that you want to speak into existence?
No collabs in the works in this moment – I'm hustling to get this record out there and get touring. Dream collabs would include: Maren, Kacey, Stapleton, Kelsea [Ballerini], John Mayer, Sheryl [Crow], Bonnie [Raitt], Tedeschi [Trucks Band], Alicia Keys… I love Alicia.   
When touring, playing live, and connecting with potential new fans, you must feel
refreshed and renewed from the day-in, day-out, of writing emotionally-charged songs
and finding your artistic footing. Can you tell us of a live show moment or performance
memory that sticks out to you?
I just did my first solo acoustic show for this project down in Denton, Texas, and I really loved performing the album like that; outside in the warm Texas air in an intimate setting. It was so great that my team and I decided that I'm going to be doing a lot more solo acoustic touring going forward. 
Building relationships, closing the door on others, and navigating interpersonal relations
in a way that is best suited for you seems to be a big part of your story. How does one
find that confidence and go about being so headstrong, but still feeling all the feels?
I found myself in a position in my life where I had not honored myself as an artist, and I had allowed so much toxicity into my life… toxic people who emotionally abused me, drained me energetically, used me. I got to a place where I was so broken down and empty. I had only enough energy to climb into my car with a few items of clothing. I drove away and never went back. I asked God to send me angels and he did. He sent me a therapist and a counselor. I worked with both of these amazing women to heal and rebuild myself. It was in this period that I wrote my debit album, The Phoenix, that I am working on releasing now. 
You stay present and you just do one inch at a time – one centimeter at a time if that's what it takes. You just focus on this moment and then the next moment. You focus on health and healing. In that vulnerability and healing place is the most extraordinary power and strength that exists. Not to get too 'woo woo,' but when you clear out all the static and all the BS and toxic energy that is in the way, then you have access to the infinite energy of the Universe… and that's where all the magic is.  
The Phoenix is the title of your forthcoming record, a sort of rebirth of a creature and an
ethos. Why that title and why that motif?
I was ashes. I was literally a crying sobbing mess. I found myself curled up on my bathroom floor. I had been broken down to nothing. With the help of my angels, I healed, and somehow managed to write and record my album in the process.  A phoenix rises up from the ashes and goes on to soar. 
What about "The Ride" made you want to release it as a single and sort of set the stage
for you and The Phoenix right now? Are you excited to have it out for people? To be able
to take it to Asbury Park for us all?
I wrote "The Ride" two weeks after I left my relationship. At that time it was a manifestation – a prayer, maybe. I was dreaming of the life I wanted, [the life] I knew in my heart I was meant to live. It's about breaking out of the chains of emotional abuse and becoming free. These songs are very vulnerable for me to perform because they encapsulate a very painful time in my life, but it was also a rebirth, so even though it's vulnerable… it's empowering, even for me, and I hope my music is empowering for anyone who listens. The epic guitar solo in "The Ride" is meant to elicit the feeling of freedom and breaking out of the chains. I think that is the purpose of my music: to spread awareness about emotional abuse, to promote honoring yourself in all ways, and to inspire and empower through my story, because, now, the life of my dreams is truly unfolding right before my eyes.
FOR TICKETS TO SEE JESSIE HAINES AT HOUSE OF INDEPENDENTS THIS FRIDAY, APRIL 28, CLICK HERE!