There are not too many Hungarian artists who have crossed into the American market, but we think Dirty Slippers has a chance. Not only is their new song vibrant in its looped guitars and pop harmonies, but it is their first to have been recorded completely and wholly in English. There are three albums, an EP, and a multitude of singles to their name, but their native language, appropriately, leads the vocal element of it all. Now they have "Honest Kid," an English-led indie rock number that is fantastic in all its layers.
Recorded at the world-renowned Abbey Road Studios in London, one can't help but notice the legacy of that studio seeping into the pores of the songs mixed, mastered, and overall created there. Conclusion: it rocks. Dirty Slippers took to the UK to begin molding a new era of their career, promote this single, and shape their musical inner circle.
Courtesy of You and Media Management
It was in the booths of Abbey Road that they got to working with George Shilling, producing for the likes of fellow icons from across-the-pond Oasis and Blur, and Tim Palmer, whose work with classic rockers U2 and Bon Jovi elevate the musicianship at hand – no matter what style you are or where you're from. For the Hungarian chart-toppers, the collaborators alongside the studio setting – and in addition to the subject of the song – made for one of their best releases to date.
Shilling himself agrees, stating in a press release: "I have been able to work with many fantastic bands over the past decades, from Primal Scream, Frank Turner […], Steve Winwood, David Knopfler known from Dire Straits. Today, one of my favorite projects is Dirty Slippers, with whom we are working on a wonderful English-language record at Abbey Road, and we have also become good friends over the years. I am very happy that we are also appearing together in the clip of their fantastic song 'Honest Kid.' I happily accepted the invitation and played the cello. And this band deserves to be huge – not just in Hungary, but across the world!"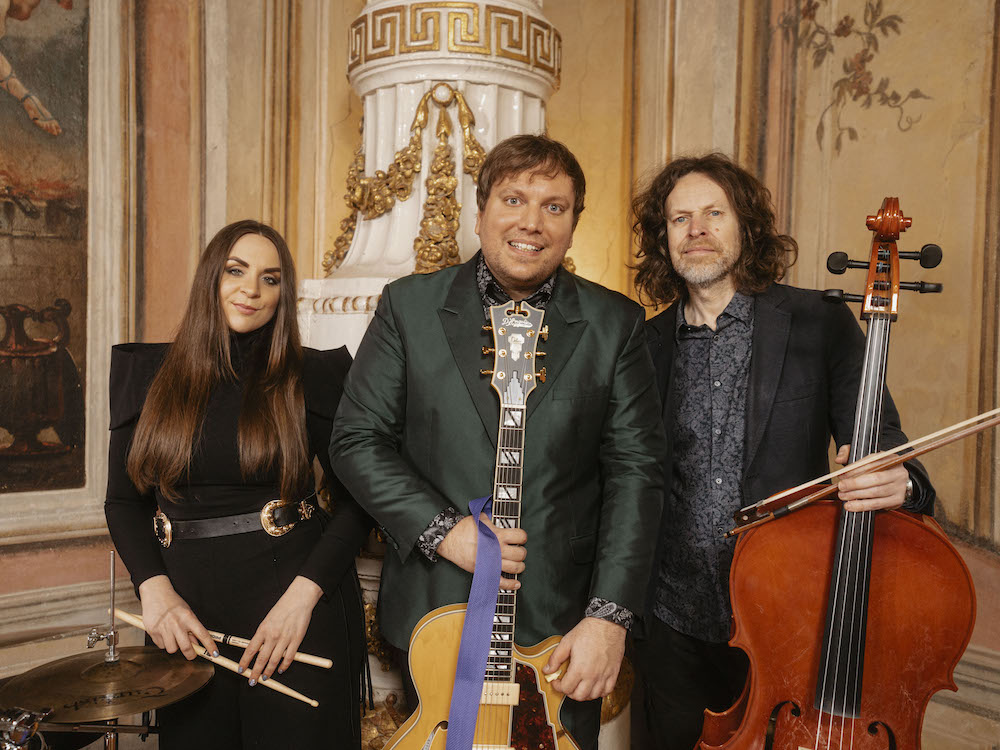 There is a tension and a release on this song; the lyrics reflect on a life lived versus a life still in the midst of being lived, while the borderline symphonic instrumentation offer the soundtrack to that reflection and the rolling emotions that come with it. We all want to live for ourselves, but we also need to live for the child in all of us and Dirty Slippers, which is comprised of Lobó-Szalóky Lázár on guitar and vocals and Bebi Ferenczi on drums, made sure that this was the sentiment echoed throughout.
Today we are honored to premiere in North America the music video for this single from international act Dirty Slippers, featuring a vulnerable English language tale, a stunning ballroom landscape, a perfectly-aligned producer, and the band itself in a monumental pop rock visual. "Honest Kid" is out now!
FOR MORE ON DIRTY SLIPPERS, VISIT THEIR FACEBOOK PAGE! LISTEN TO THEIR PREVIOUSLY RELEASED RECORDS ON ANY DSPS!