These evocative sisters helped turn a new leaf for the Americana genre long before they were recognized as doing such, but now is their time. It is the year of First Aid Kit's flowers.
---
ABBA, The Cardigans, Ace of Base. First Aid Kit come from a long line of female-fronted pop groups who call the gentle, rolling hills of Sweden home. Like their predecessors, the First Aid Kit girls are keen on grooving, intimately jiving with their fans to critical acclaim. Klara and Johanna Söderberg are natural-born storytellers; familial melodies with contemplative and airy tones have carried them from their devoted Swedish audience across international waters to lands far beyond, and North America is the latest to experience their well-received stage shows.
Its music that can be described as beautiful and folksy, to be put simply, but it also can be described as Father John Misty mixed in with beabadoobee alongside a sprinkling of Fleet Foxes and a touch of Stevie Nicks. And if you follow astrology, their sisterly sound personifies the Earth signs in the most magnificent, confident, sensual, and summery of ways. First Aid Kit have been a duo to behold since their mid-2000s home recordings saw European airplay. Now they're taking on one of the most revered venues in the States: Radio City Music Hall. Johanna was gracious and took the time to talk to us about that.
You are returning to Radio City Music Hall tomorrow, 10 years after first taking the stage as an opening act. A decade later and here you are as headliner. What have you been feeling leading up to that show? How are you feeling as that moment draws closer? Tell us everything.
Honestly, we are very nervous! Playing Radio City Music Hall as a headliner feels like a major touring milestone. Since we opened for Rodriguez there 10 years ago, it's something we've dreamt about doing, and now that it's actually happening it feels surreal! It's such a huge, iconic venue. We just remember walking in there and our jaws dropping to the floor because it was so beautiful and big. After the pandemic and this long break, we didn't know if our listeners would return. Touring is really hard for a lot of bands these days – these are just uncertain times. We can't take anything for granted. The fact that our US tours (and European, as well) have been almost all sold-out… it's such a fantastic reassuring feeling. We count ourselves lucky to have such dedicated fans.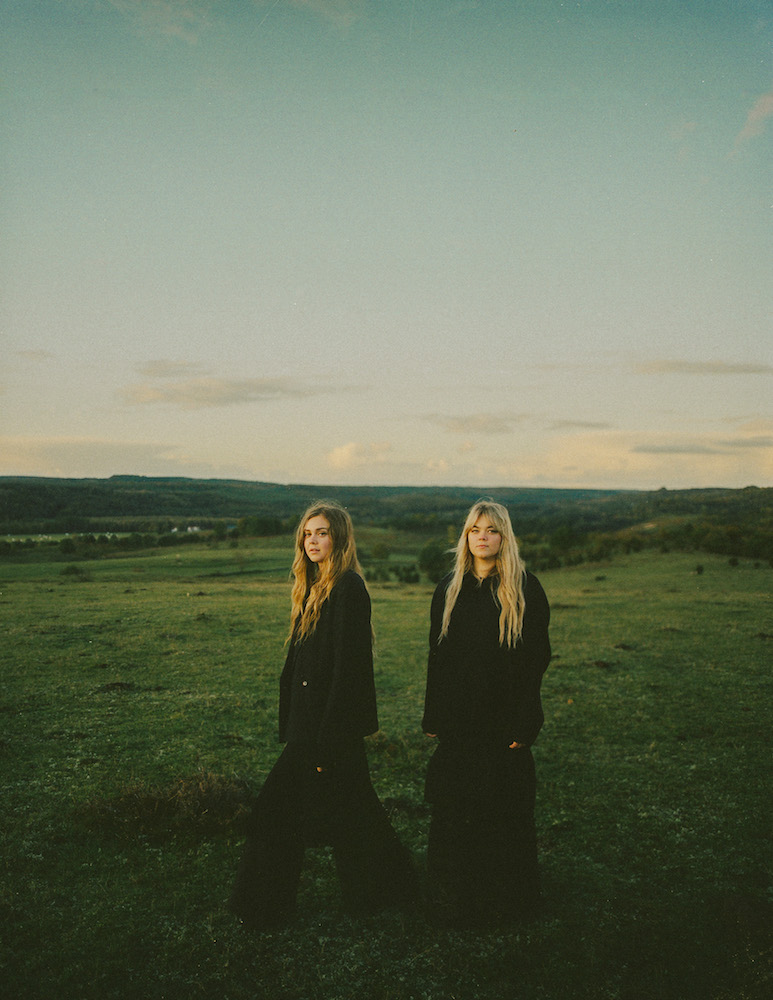 You have truly built such a warm community of fans and peers over the years, only elevating it further and bringing that to life on tour with your VIP soundcheck parties. We know those who attend love the quaint, comfortable, sort of one-on-one experience of it, but what do you two enjoy most about those moments/events?
It's been amazing doing these VIP performances. Going into it, we weren't sure what to expect, but we feel like it brings back memories of how it felt when we started touring and played these really small, intimate clubs. We used to always sell our own merch after the shows and talk to our fans. As the shows got bigger and bigger, we just couldn't do it anymore. It's been an aspect of touring that we've missed. That direct interaction with our listeners is so precious. It inspires us and also makes us even more excited for the big show later in the evening. There's been a lot of tears, but also a lot of laughter. We really love our fans; they're so funny and smart. Performing just acoustically in the room for them with a guitar and our voices is such a treat.
As much as we are partial to our Radio City, what was it like to perform last week at The
Ryman Auditorium? I can imagine the intimacy of your songs and the atmosphere of that
venue amplified every emotion and the history of folk artists new and old.
Ah, The Ryman! We are huge country music fans so just being in Nashville in itself feels special for us. Coming from Sweden, it's such an exotic place where you can hear country music from every corner and people walk around in cowboy boots. We didn't grow up in a place like that! The venue is truly perfect. The acoustics, the feeling backstage seeing all those portraits of our musical heroes on the walls… it's goosebumps-inducing! We feel a lot of respect for that room and we were really present in the moment. We feel like the audience really embraced us, especially the two songs Klara and I did alone with just the one microphone. I kept thinking, "In this room our harmony-gurus like The Louvin Brothers and Emmylou Harris has sung here before us." One for the books, definitely!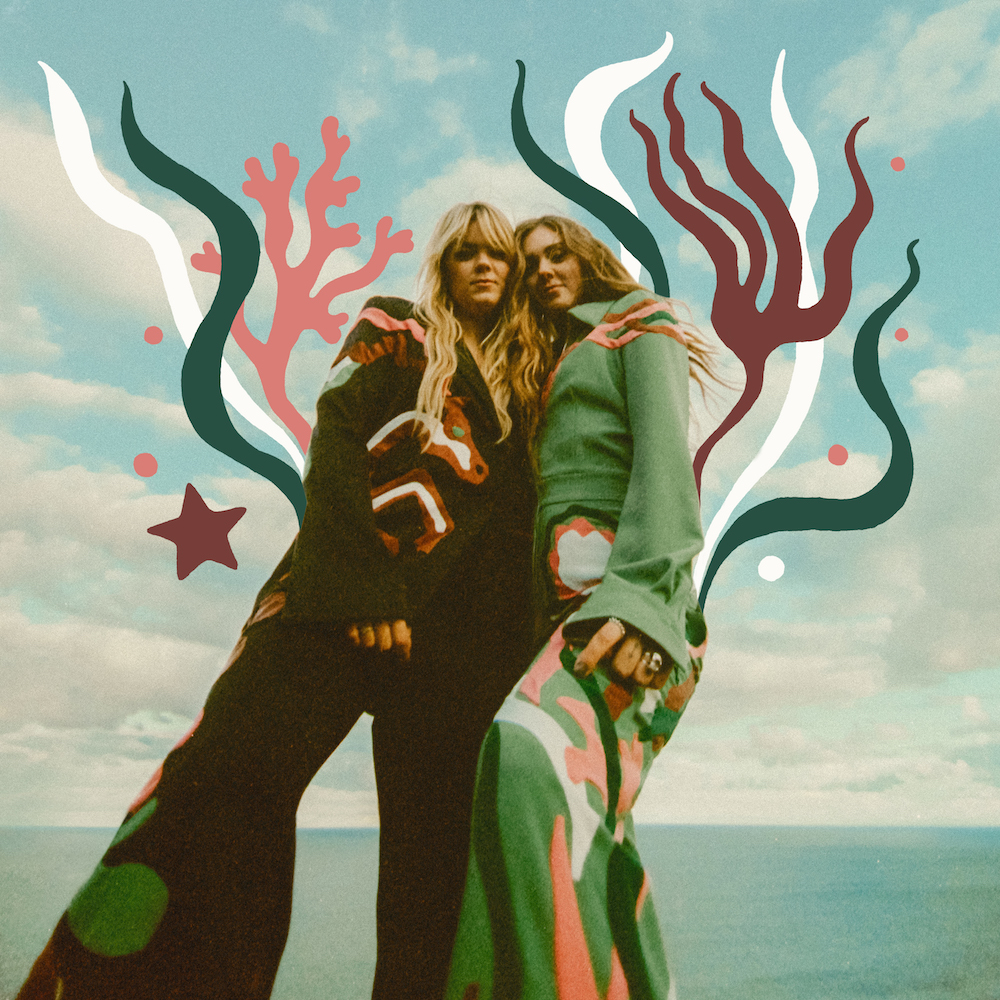 On that same note, with a decade of releases and inspirations to pull from, your catalog of songs has become even larger and more grand over time. Between 2013 and now, the
stories are endless and you have many more fan favorites and B sides to choose from. It
makes me think, what has it been like to create a setlist for a tour of this caliber at this
point in your career?
It's getting more and more difficult to make the setlists now [Laughs]. We have to fight over which songs we include! Generally, whenever we put out a new record, the focus is on the new songs. The Palomino record was made with our live shows in mind and these new tracks work out so beautifully on a stage. Some of them, like "Out of My Head" and "Palomino" have a new, big, eighties sound and it's been a fun addition to the set. We work a lot on making the show dynamic with different parts… it should feel like a journey. We really don't like when bands show up and don't play the songs they know the crowd want to hear – it feels selfish. We try to find a balance between our personal favorites and the fan favorites. In the end we know we just can't please everyone and that's ok!
The newly released and expanded Child of Summer Edition of Palomino features beautiful additions to a record that was already so stunning and told such an immersive, personal tale. Were these new bonus tracks created specifically for this version? Or were these songs created during the original writing and recording process but just didn't make the final tracklist?
Thank you! We like for our records to be concise – around 10-11 tracks. It's all about finding the right story and the right dynamic. We recorded all of the songs at the same time but decided to cut a few from the original Palomino album. We're so happy to finally share these songs that we love! We're elated that our listeners seem to love them just as much.
FOR TICKETS TO FIRST AID KIT'S RADIO CITY MUSIC HALL (HEADLINING) DEBUT, VISIT THEIR WEBSITE! PALOMINO DELUXE (CHILD OF SUMMER EDITION) IS OUT NOW!