2008, 2011, 2013, 2014… the list of years that we have talked to and covered New Found Glory goes on and on, and yet, this conversation and this album and this era is one we didn't truly see coming.
---
New Found Glory is a band that has always relied on bouncing electric hooks and upbeat choruses. This led them to become the leading voice in the pop punk genre, blazing the trail for years now. Kicking off the new year, though, the band embarks on their most ambitious evolution yet. Make the Most Of It is their new acoustic album, featuring seven brand new tracks and seven unplugged recordings of fan favorites. For a band that is so renowned for being high octane, venturing into this stripped down alley is slightly surprising but utterly fearless. 
With a mix of quiet songs and softer live tracks, the music itself comes across as the most profound it's ever been. The band's lead guitarist and songwriter, Chad Gilbert, was diagnosed with a rare cancer called pheochromocytoma. Despite the life threatening illness, the band continues on. They're touring, writing new music, and still operating better than ever. What New Found Glory was able to achieve on this album, sonically and circumstantially, is nothing shy of brilliant. It displays their resilience proudly. 
We got the chance to sit down with Chad Gilbert and reflect on the new album as well as the last year. He spoke candidly with us regarding his disease and the challenges he faces. The Aquarian has supported New Found Glory for years through ups and downs, so this new album and this new era is no exception. 
Let's kick it off. Make The Most Of It out January 20. How are you feeling?
I'm excited. It's really cool, [I'm] really excited for the record. With New Found, every album we've done always had a ballad or two. Throughout our career, those seem to be the ones the fans hold close to their hearts. The ballads, they're the ones they want us to bust out live and stuff like that. So it's kind of cool to have seven songs, seven brand new, acoustic, and emotional type ballad songs. Now a fan has a whole record of that. I love it. With our band, every album sort of pushes the walls further apart for us. We have a loyal fanbase where we can just constantly expand our music dynamic.
I definitely want to ask about this: it's part of the artist's job to put a personal piece of themself on display with every record. This is the most personal New Found Glory album I've ever heard in my life. These tracks are very very emotional. Was it tough to show that to the world?
You know… I'll tell you the main thing, because I've thought about it a lot, I would say that for me, living with the disease I'm living with right now and fighting it, there's a lot of heavy things you think about at times, but you really want to keep living. We all take for granted the time we have. We really don't know how precious it is, so, for me, I always try to live in the moment. Also with those subconscious – I wouldn't even say subconscious – the sort of things that come up in the harder moments is a way for me to talk about it but not have to talk about it. You know? I can put it in a song and have Jordan sing it and then I'm able to express some of the harder feelings. There [are] things in some of those songs that I don't talk about to people – yet everyone's going to hear it. You know what I mean? It's easier for me to express it through a song than it is to just sit and talk about it.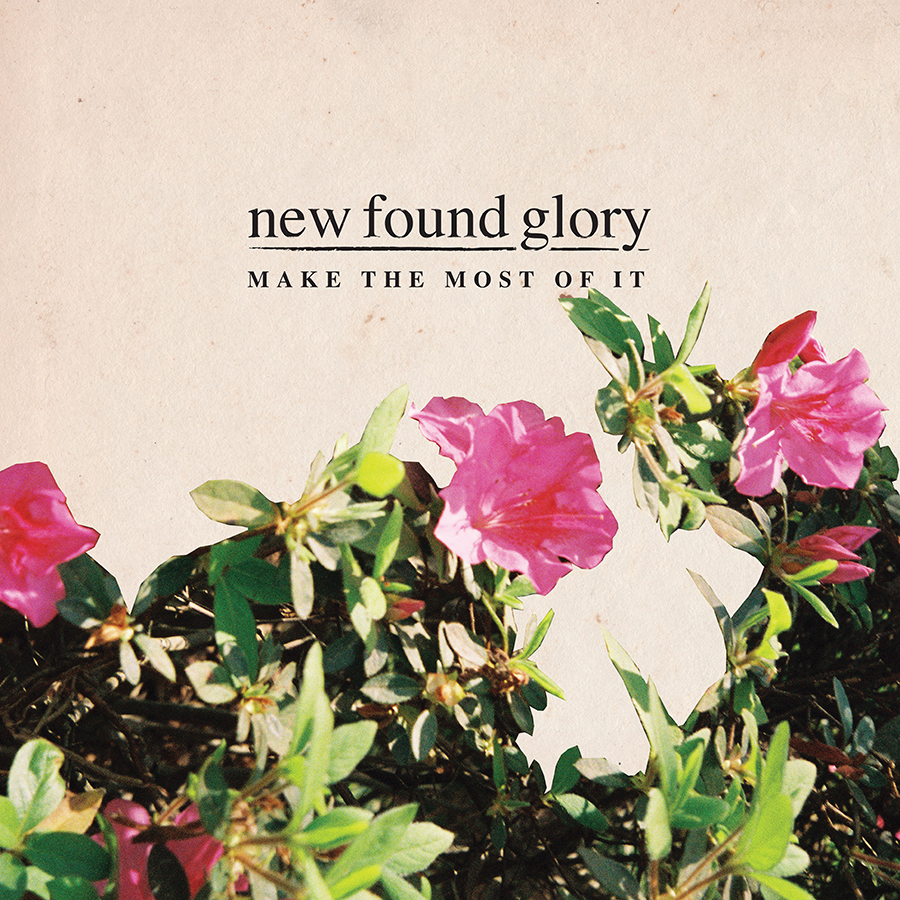 Yeah, that makes sense. Especially when you've been doing it as long as you have, music is second nature. You can express yourself in a way that you might not be able to if you just tried to talk about it through conversation.
Yeah!
Now with this album, a lot of the proceeds are going to the Pheo Para Alliance. It's very important what you guys are doing. I love the message you are sending. How did that partnership start? 
It started with my brother's donation. A long time ago, after the first surgery I had last December, I did an interview with Forbes about that situation – a pretty in depth long interview about the disease and everything. My brother donated in my name some money to Pheo. They responded to my brother, thanked him, and said, "You know, Chad's article and the Pheo stuff is the most exposure we've ever had." I was like, "Wow, that's crazy." They wrote to him, "Thank you so much and let your brother know this is the most exposure we've gotten publicly," because Pheo is such a rare disease. When I found that out I directly messaged them. When we went on the 20 year anniversary of the Sticks and Stones tour, my Pheo popped up again in my spine, but before that happened I would talk about my situation every night on stage. I would see the impact it had on people and I'd read the direct messages from people that have lost loved ones to pheochromocytoma. I just realized, "Man, if it really doesn't get that much exposure ,then we've got to take this record and not to be corny, but make the most of it." When you get put in these tough situations in life, if you just focus on the tough situation you can kind of spiral, but not if you go, "Ok, what doors did this tough situation open? What is the positive?" Well, the positive is that our band has had a huge following for years. We have exposure. We have ways to raise awareness. Let's use that, help people out who are struggling with awareness.
When I say awareness, I mean, that's the crazy thing about pheochromocytoma – it's not even just like, "Oh, we need to raise money to develop a new science," it's literally raising money to get people to know the name. As simple as knowing the name of pheochromocytoma… people don't even know what it is, that's how rare it is. Doctors don't know. I get messages from fans about that. One mother lost her daughter, 21 years old. Her daughter was sick for four years, vomiting, and got all these misdiagnoses. By the time they scanned and did the proper scans to [find] out she had it, it was too late. That was four years of people telling her it was stress, anxiety, or diet. The side effects of pheochromocytoma sort of masks it as something else. The side effects of other kinds of cancers are more present.
I was doing research for this interview, actually, and you did say it's such a rare form of cancer most doctors don't know about it. I hit up a few of my friends who are actually in the medical field and said, "Have you heard of this kind of cancer?" They hadn't. That's why I think what you're doing is so important – just spreading awareness, using the New Found Glory platform to really help people what this is, is very crucial.
Yeah, for sure. Thank you.
Obviously you're going on this tour with this album and more, so for all of our New Jersey readers, they come to Count Basie's Center for the Arts on March 17, and for all of our New York readers, March 18 at the Town Hall. Is it tough to tour with this disease?
I'll tell you this, when I first went out on the Sticks and Stones tour…. We do our tours now in two legs. We do about 14 shows, then we take three to four weeks off, and then we do 14 shows. We all have families at home, I think we play better, and also the way it worked out with my health stuff, I have doctors appointments and all that. The second leg of the Sticks and Stones tour was very tough because I couldn't sit down or lay down for too long because [I didn't know] at the time the tumor metastasized into my spine. I was almost paralyzed. That's when I had to rush home and get it removed or I wouldn't be able to walk anymore. Luckily, that saved that, which was amazing. Right now I have tumors in my lungs. I'm getting these treatments. They're all super radioactive. They all have to be eight weeks apart. Technically I can't get another treatment for eight weeks, so I do the first leg of the tour, then I'll get home, then a week later I get my treatment, have a week off to recover, and then I go back out on the second leg. These treatments have to work in me for a while.
The biggest thing about touring would be the mental health side of it – just remembering I have to live in the moment. Seriously, when you have something in you, you can twist your ankle weirdly and think, "Oh no, do I have something in my ankle?" You're paranoid. For me, going on tour's biggest battle would be more the mental battle. My doctors want me to go. It's good for me to get out there and enjoy it, and it's my career to play while this stuff is working in me. The biggest challenge would be the mental side, but then I also had two back surgeries and my stomach surgery. My body is different now. I don't have feeling in my lower back since I don't have nerve endings – they removed my nerve roots. I have a lot of pain that wraps around my stomach and my hips. There's pain/uncomfortable stuff, but that's just my new sort of normal for a while. Good thing is it's an acoustic tour, so the guitars are really light. Physically, it should be ok.
I think there are definitely differences like checking blood pressure levels, but I'm doing good. My tests are good. You know what's kind of another cool, interesting blessing, too? One of my tumors in my lungs doubled in size, which isn't good news, but it could just be swelling. It could just be inflamed from my first treatment, but my doctors are so thorough they want to have a backup plan in place. So my doctor wants me to see a specialist, "What do you think about flying out to Salt Lake City in a month to see a specialist just to get a backup plan in place just in case this treatment doesn't work?" We're not saying it's not going to work, but we want to be ready to pivot if it doesn't. I was like, "Well, I'm going to be on tour." It actually works out where I'm playing Salt Lake City around the same time he wanted me to fly out, so I'm scheduling an appointment with a specialist. It's good I'm going on tour. I get to meet this person that will hopefully get a backup plan in place for me. 
Absolutely, and you talked about the mental health aspect of it. I imagine even just seeing fans sing these songs back to you also has to have some kind of an effect on  the way you're feeling. That I am sure.
There's a lot of fans that deal with this kind of stuff. It's real life. A lot of records are about the same thing, relationships, in whatever kind of music you listen to. But this record… we are all hit with pretty tough news and pretty tough health stuff. I think that this is a way our fans are going to be able to think about their own families and their own loved ones and have a good time at the show and get it out. We all need that. Hopefully this record will be a good place for fans to turn.
MAKE THE MOST OF IT, THE NEW ACOUSTIC ALBUM FROM NEW FOUND GLORY, IS OUT THIS FRIDAY WHEREVER YOU LISTEN TO MUSIC!