Lucinda Williams has recorded lots of country- and soul-flavored music over her four-decade career, but her heart has always been in rock, a fact she reaffirms on her effusive latest CD, her first collection of new material since 2020's Good Souls Better Angels. Like that album, the just-released Stories from a Rock n Roll Heart was co-produced by the singer, her husband Tom Overby, and country artist Ray Kennedy. Williams and Overby co-wrote all the songs on the new record, in most cases with help from singer/songwriter Jesse Malin and/or guitarist and songwriter Travis Stephens, her longtime road manager.
The album arrives six months after Williams's 70th birthday and shortly after the release of her memoir, Don't Tell Anybody the Secrets I Told You, which has garnered positive reviews. It also follows some challenging times for Williams and the U.S.: a tornado damaged her house in 2020, the same year that a stroke required her to relearn how to walk and made it impossible for her to play guitar. Meanwhile, COVID hit the country and an insurrection hit Washington.
You can hear apparent echoes of those experiences in some of the songs on Stories from a Rock n Roll Heart, which is at times nostalgic and melancholy and seems to make note of mortality. In the reflective "Last Call for the Truth," for example, Williams asks, "Have I given away my better days?" before pleading for "one more taste of my lost youth." In the poignant "Jukebox," meanwhile, she sings, "I've been sitting home every night…These days my world seems so small, I'm a prisoner inside these four walls." Williams also seems to comment on the country's political divide in "This Is Not My Town," where she sings about how "they're sending in all the clowns…to play on all your fears."
Williams's primary lyrical focus, however, is how much music means to her. The record opens with "Let's Get the Band Back Together," whose lyrics convey her love of touring and performing. "My New York Comeback," which features backing vocals by Bruce Springsteen and Patti Scialfa, also nods to rock and roll, as does "Where the Song Will Find Me," in which she sings that music "can save me." In "Jukebox," meanwhile, she confides that "I know how to ease my lonely heart – with Patsy Cline and Muddy Waters." Then there's "Rock n Roll Heart," which also features Springsteen and Scialfa and echoes Lou Reed's "Rock & Roll" with lines about a "working-class kid in a dead-end town" who "turns on the radio and hears a sound, now he knows that he's been found…Playing that guitar is all he needs." 
There are even songs about other musicians. "Hum's Liquor" concerns the late Replacements co-founder Bob Stinson, to whom Stories from a Rock n Roll Heart is dedicated, and features backing vocals by Stinson's half-brother and Replacements bandmate, Tommy Stinson. "Stolen Moments," which appears in a different version alongside a dozen Tom Petty covers on a 2021 tribute album by Williams, directly addresses that singer.
Stories from a Rock n Roll Heart is just slightly short of perfect. "Let's Get the Band Back Together," for example, is musically undistinguished and doesn't adequately showcase the nuanced vocals and vulnerability that help to make Williams so special. But that track is an anomaly on a melodic and indelible set that radiates everything from anger, sadness, and longing to optimism and joy. It offers a rich listening experience while also conveying Williams's affection for music-making. Clearly, she has no plan to hang up her rock and roll shoes anytime soon, which is good news indeed.
Also Noteworthy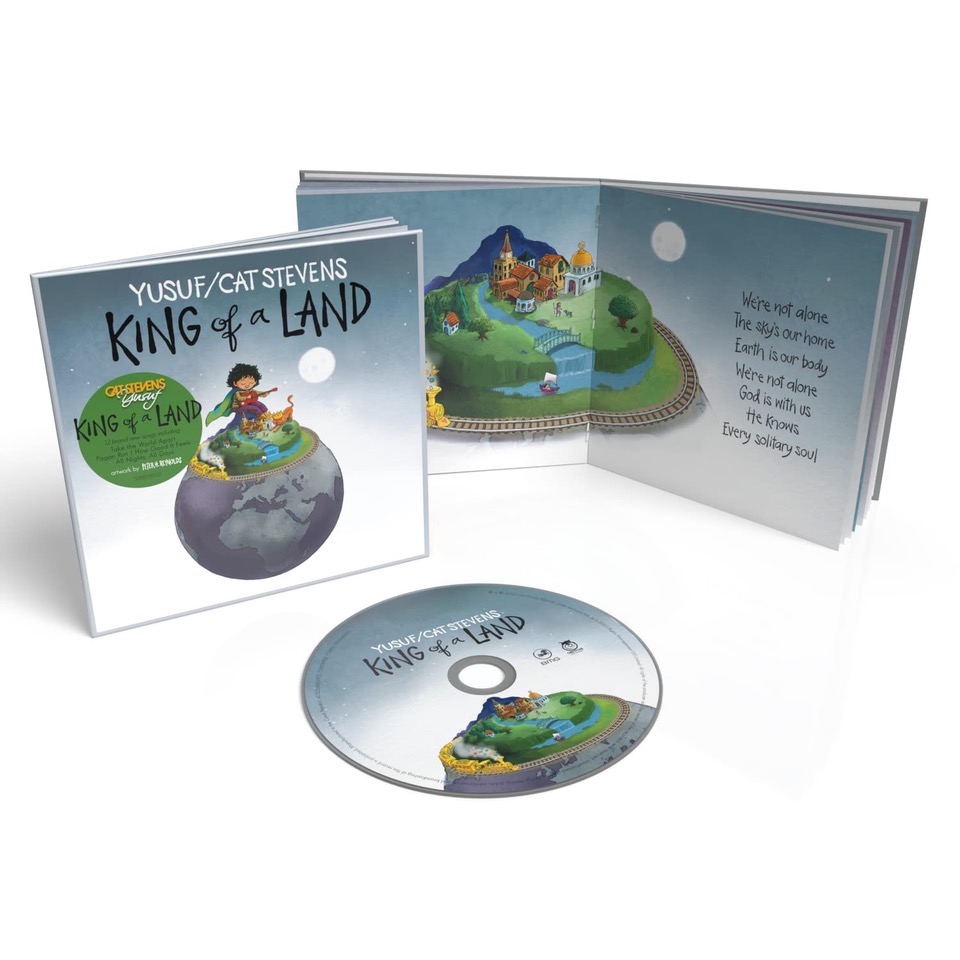 Yusuf/Cat Stevens, King of a Land. Cat Stevens, aka Yusuf, has been through lots of personal and musical changes in his long career, but if it didn't feature a 60-piece orchestra, much of this latest album might well be mistaken for a product of the same sessions that produced 1970's Tea for the Tillerman. The self-penned set – which Stevens worked on for more than a decade and co-produced with long-time collaborator Paul Samwell-Smith – showcases all the strengths that made his early LPs so notable. He sings as well as ever; writes sweet, catchy melodies, conveys a childlike innocence; and mostly manages to address subjects like love and peace without lapsing into cliches. Granted, "Another Night in the Rain" feels like filler and you may want to skip the prosaic "Pagan Run," but the lion's share of this CD is a safe bet for fans of Stevens's prior work. Particularly endearing are the title cut, a plea to King Charles III; the well-orchestrated "Train on a Hill"; and the lilting "Take the World Apart," the album's first single.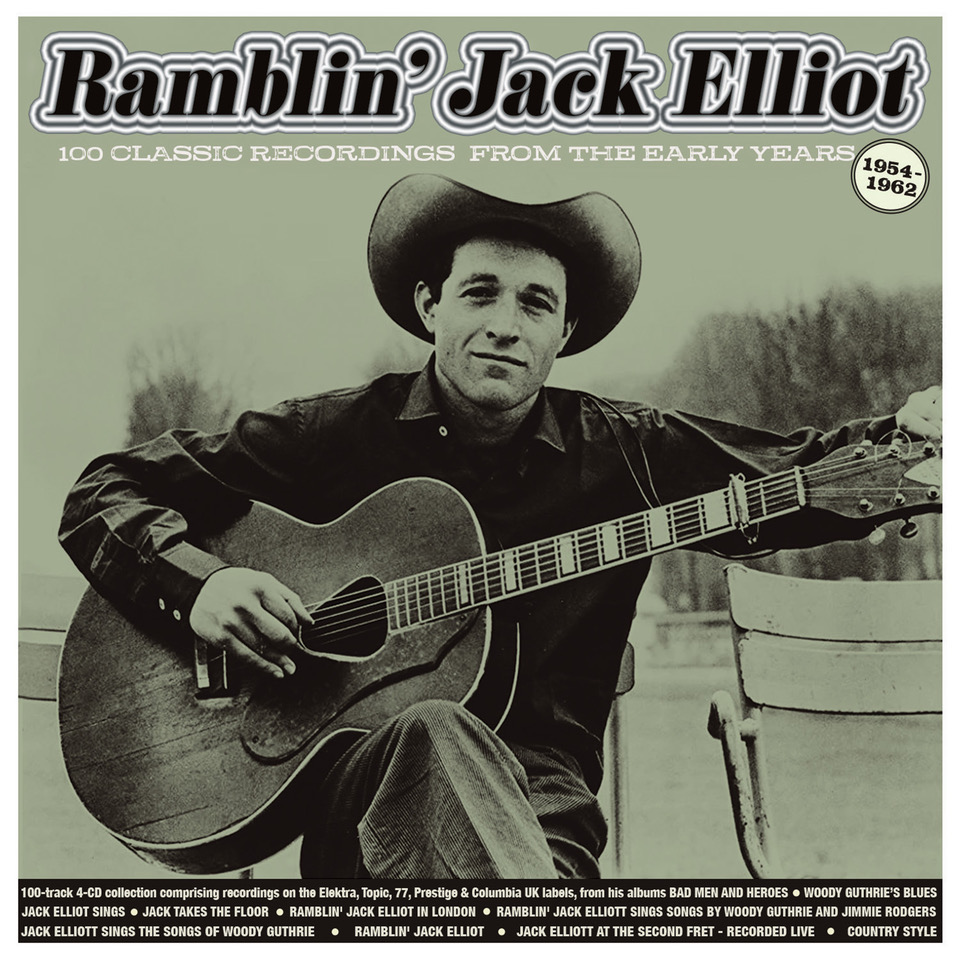 Ramblin' Jack Elliott, 100 Classic Recordings from the Early Years 1954–1962. The discography ofWoody Guthrie disciple Ramblin' Jack Elliott, who himself influenced such artists as Bob Dylan and Phil Ochs, spans more than half a century. However, Elliott (sometimes spelled with one 'T') recorded much of his most important work in the late 1950s and early 1960s, and you'll find the lion's share of it on this bargain-priced, well-annotated four-disc set, which embraces his albums from the period and includes some rare and live tracks. The program features dozens of tunes written by or associated with Guthrie, among them "This Land Is Your Land," "Grand Coulee Dam," "Tom Joad," "Pretty Boy Floyd," and "Philadelphia Lawyer"; covers of songs by the likes of Jimmie Rodgers, Lead Belly, Rev. Gary Davis, Jesse Fuller, and A.P. Carter; and a few Elliott originals. 
Jesse DeNatale, The Hands of Time. Coincidentally, this wonderful record arrives at the same time as the above-mentioned anthology from Ramblin' Jack Elliott. DeNatale is a longtime friend of Elliott's who says that the veteran folkie "was the reason I ever picked up a guitar and tried to write a song." Good thing he did, because DeNatale is a major talent, and this 10-track follow-up to 2020's Wilderness finds him at the top of his game. There's no need for fancy production or studio wizardry here – the singer's soulful vocals, lilting melodies, and distinctive lyrics are more than enough to keep you coming back for more. DeNatale sometimes recalls another Jesse – the late, great Jesse Winchester – as well as the lesser-known but also superlative Jeb Loy Nichols. Like those artists, though, he's really in a class of his own. Don't miss him.
Listen to "Right Before My Eyes," the first track on DeNatale's album.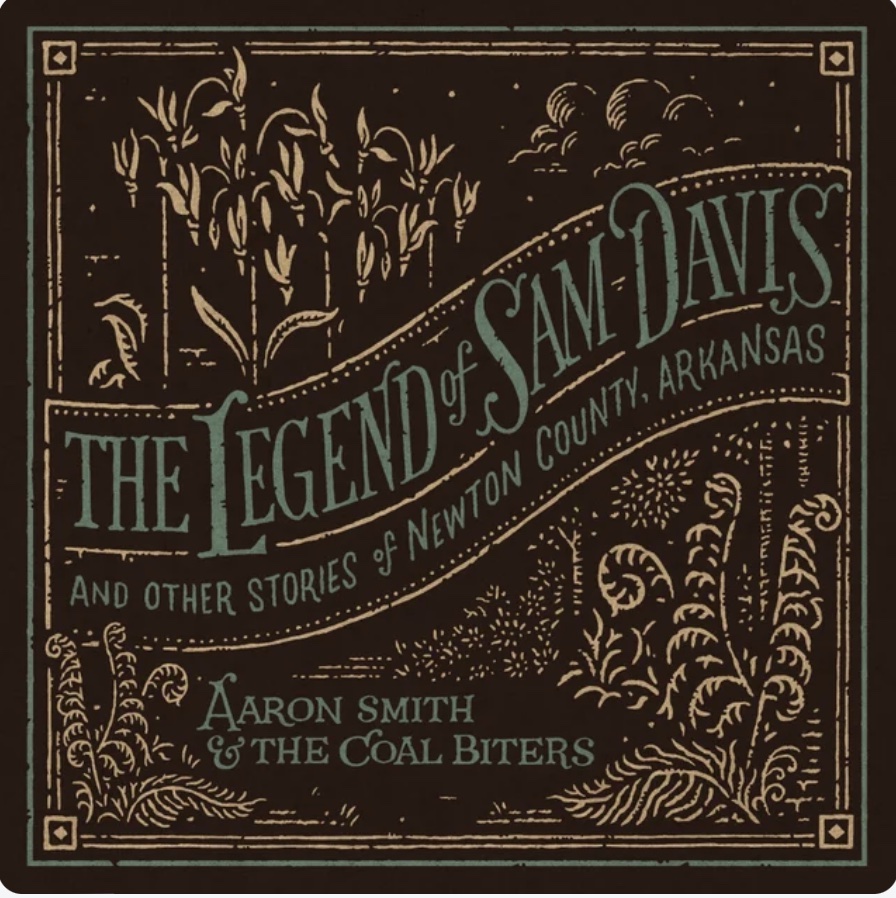 Aaron Smith & the Coal Biters, The Legend of Sam Davis and Other Stories of Newton County, Arkansas. This thoughtfully assembled folk album offers rich, fact-based tales of historical characters from Arkansas, where singer, songwriter, and multi-instrumentalist Aaron Smith grew up and still lives. Smith plays guitar, banjo, mandolin, dobro, and French horn on the record, where his primary accompanists include George Holcomb (bass, clarinet, vocals) and Ryan Gentry (vocals, percussion). "The theme that emerges in all of these stories is the survival of families," Smith says. "What families do to ensure the future. How they learn to live with the fallout when ideologies fall short, and they still have to find a way forward." The CD comes packaged in a 90-page hardcover book that includes lyrics, extensive notes about the project and each song, and color illustrations.
Jeff Burger's website, byjeffburger.com, contains five decades' worth of music reviews, interviews, and commentary. His books include Dylan on Dylan: Interviews and Encounters, Lennon on Lennon: Conversations with John Lennon, Leonard Cohen on Leonard Cohen: Interviews and Encounters, and Springsteen on Springsteen: Interviews, Speeches, and Encounters.