Eric Clapton's 24 Nights, which appeared in 1991, culled 15 superlative performances from a series of concerts that year and in 1990 at London's famed Royal Albert Hall, where he has appeared more than 200 times. The set clocked in at well over an hour and a half and filled two CDs, but that's nothing compared with the new limited-edition The Definitive 24 Nights. This six-CD (or eight-LP), three Blu-ray box set adds nearly three dozen previously unreleased numbers for a total of 48 remastered audio tracks, plus video of all the material. It comes with a numbered lithograph and a 48-page, LP-sized hardcover book with abundant photos and extensive liner notes by journalist David Fricke.
The CDs – two each for rock, blues, and orchestral material – have a total playing time of almost six hours. And the recordings are as star-studded as they are lengthy: band members and guest artists include Jimmie Vaughn, Johnnie Johnson, Chuck Leavell, Robert Cray, Phil Collins, Buddy Guy, and Albert Collins.
The 18-track rock set culls material from throughout Clapton's career, including his solo work ("Wonderful Tonight," Bob Marley's "I Shot the Sheriff") as well as his days with John Mayall's Bluesbreakers ("All Your Love"), Cream ("White Room," "Sunshine of Your Love"), Blind Faith (Stevie Winwood's "Can't Find My Way Home"), and Derek and the Dominos ("Layla").
The 14-track blues set also draws on the Derek and the Dominos repertoire for Big Bill Broonzy's "Key to the Highway" and Billy Myles's "Have You Ever Loved a Woman" and additionally offers such classics as Lowell Fulson's "Reconsider Baby," Robert Johnson's "Sweet Home Chicago," Lightnin' Hopkins's "Black Cat Bone," Big Maceo Merriweather's "Worried Life Blues," and "You Better Watch Yourself" and "Everything's Gonna Be Alright," both by Walter Jacobs (aka Little Walter).
The 15-song third program finds Clapton's band backed by the National Philharmonic Orchestra, conducted by the famed late composer Michael Kamen. It includes different versions of some of the songs on the first two sets and a few other numbers. Among them: the spectacular, previously unreleased half-hour "Concerto for Guitar," which Kamen wrote for Clapton.
That concerto is just one of many tracks in this collection where Clapton's guitar work is nothing short of awe-inspiring. The sounds he draws from his instrument are on par with what Jimi Hendrix produced – in other words, incredible enough to make you understand what prompted graffiti purveyors to spray-paint "Clapton is God" on walls around London and New York in the sixties. 
Also, while attention frequently focuses almost exclusively on his guitar work, this set offers plenty of reminders of what a fine vocalist Clapton can be. Just listen, for example, to his phrasing on "Wonderful Tonight," one of two songs here that were inspired by his tumultuous marriage to Pattie Boyd, from whom he was divorced a couple of years before these shows. The other, of course, is "Layla," which immediately follows "Wonderful Tonight" in the rock set.
The material on each pair of CDs is duplicated in concert videos on the three Blu-rays. It is worth noting that the three-decades-old films are not widescreen, though the producers compensate somewhat for that by frequently showing a pair of images side by side. Also, there's no 5.1 surround-sound mix (except, apparently, in a version shown in theaters) – just a choice of stereo or Dolby Atmos, and you can't fully benefit from the latter without compatible equipment. 
No matter. The audio quality is excellent throughout and so are the performances.
Also Noteworthy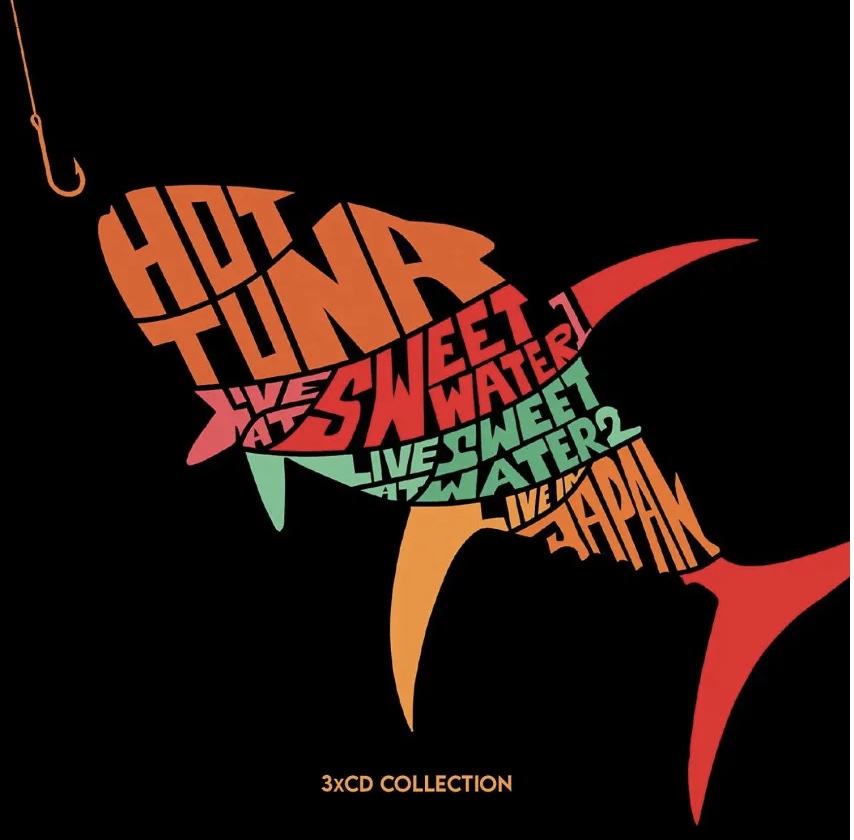 Hot Tuna, Live at Sweetwater/Live in Japan. The Jefferson Airplane spinoff group Hot Tuna was hot indeed when it performed on two consecutive nights in January 1992 at Mill Valley, California's Sweetwater Music Hall and, five years later, at a venue in Yokohama, Japan. Group co-founders and Airplane alumni Jorma Kaukonen and Jack Casady led the acoustic band for all the shows, which also featured Jefferson Starship's Pete Sears. Maria Muldaur and the Grateful Dead's Bob Weir were among the guest artists on the first night at Sweetwater while Happy Traum chimed in on night two. 
The shows – all previously issued on disc but not in one package until the release of this three-CD set – include early Hot Tuna favorites like Rev. Gary Davis's "Death Don't Have No Mercy" and "Hesitation Blues," the traditional "I Know You Rider," and Kaukonen's "Mann's Fate," all of which appeared on the group's self-titled 1970 debut LP. The programs also embrace disparate rock-era covers – everything from Arthur "Big Boy" Crudup's "That's Alright Mama" to Johnny Cash's "Folsom Prison Blues" and Bob Dylan's "Maggie's Farm." The icing on the cake: a drum-free, acoustic reading of Kaukonen's instrumental "Embryonic Journey," which first showed up on Jefferson Airplane's 1967 classic, Surrealistic Pillow.
Marshall Crenshaw, Field Day (40th-anniversary edition). Marshall Crenshaw's mostly self-penned 1983 sophomore album finds him changing producers from Richard Gottehrer to Steve Lillywhite, whose work on the pop-rock record has come in for some justifiable criticism. The LP stalled in the chart's upper reaches, but Crenshaw has said that "of all my albums, Field Day was by far the most fun to make." Production quibbles notwithstanding, it's fun to listen to as well, thanks to such high points as its catchy lead-off track, "Whenever You're on My Mind," and an affectionate cover of the Jive Five's 1962 doo-wop hit "What Time Is It," which Gottehrer co-wrote. 
Like Crenshaw's eponymous debut, which reappeared in expanded form some months ago, Field Day has just been reissued in a 40th-anniversary remastered edition. Six bonus tracks, four of which are previously unreleased, offer alternate takes and B-sides, among them a vocals-dominated version of "What Time Is It" and a reading of Doc Pomus and Mort Shuman's "Little Sister," the 1961 Elvis Presley hit.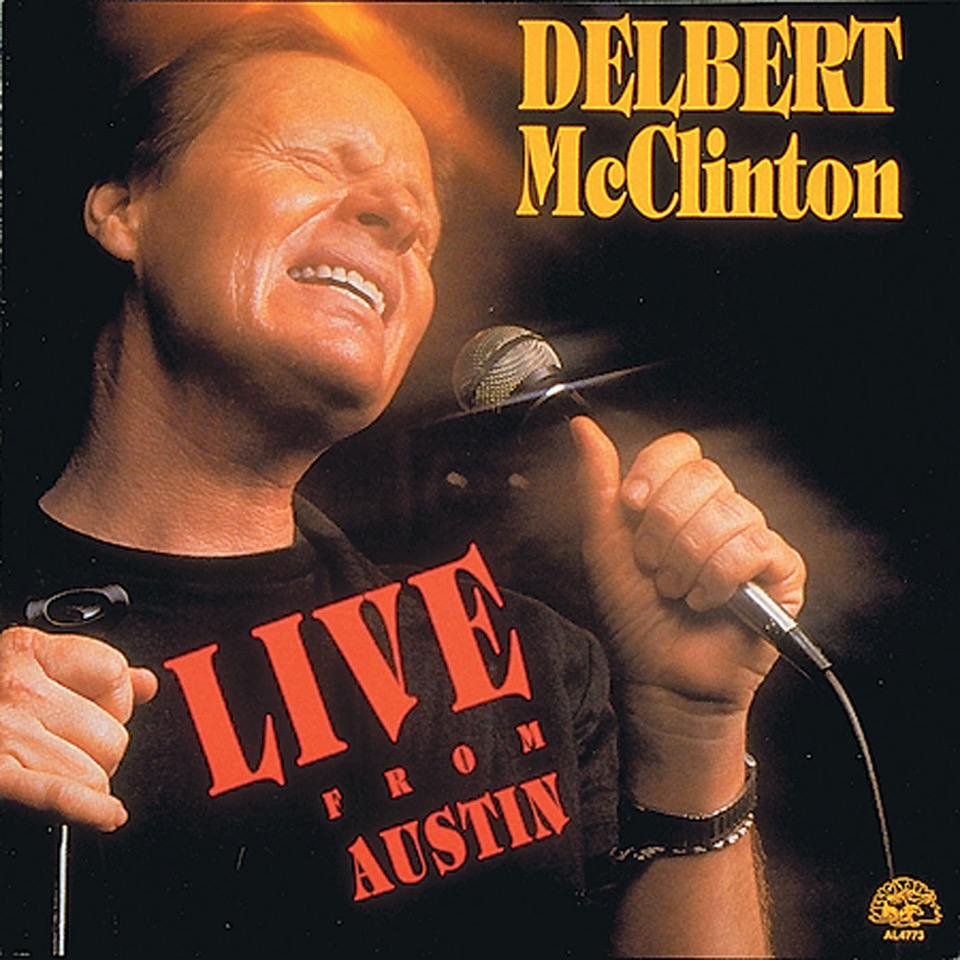 Delbert McClinton, Live from Austin. You have to be pretty self-assured – not to mention talented – to attempt a cover of a song that the one and only Otis Redding winningly delivered. The gravelly-voiced Delbert McClinton pulls it off, though, on this 11-song Austin City Limits concert album, which first appeared in 1989. In addition to a scorching rendition of Redding's "I've Got Dreams to Remember," this vinyl-only reissue features five self-penned numbers and covers of R&B songs like Allen Toussaint's "Lipstick Traces," which scored for Benny Spellman in 1962; Bob Osborne's "Going Back to Louisiana"; and Jerry Lynn Williams's "Givin' It Up for Your Love," a Top 10 hit for McClinton in 1980.
Jeff Burger's website, byjeffburger.com, contains five decades' worth of music reviews, interviews, and commentary. His books include Dylan on Dylan: Interviews and Encounters, Lennon on Lennon: Conversations with John Lennon, Leonard Cohen on Leonard Cohen: Interviews and Encounters, and Springsteen on Springsteen: Interviews, Speeches, and Encounters.