Anyone who doubted early on that David Bowie was on the road to superstardom probably hadn't witnessed his July 3, 1973, show at London's Hammersmith Odeon. It's notable not just because he exudes supreme self-confidence while skillfully delivering a concert that's pretty far off the beaten path in terms of style and content; also memorable are the expressions on the faces of many of his 5,000 rapt audience members, who seem overcome with emotion to the point where they look as if they're either having orgasms or are on the verge of nervous breakdowns.
You can see for yourself in a concert film called Ziggy Stardust and the Spiders from Mars from the late director D.A. Pennebaker (Don't Look Back, Monterey Pop). An abbreviated version of the movie showed up on TV as early as 1974, and it has also previously been issued theatrically and on DVD, but a new 50th-anniversary Blu-ray edition delivers the complete movie for the first time with restored video by Pennebaker's son Frazer and remastered DTS-HD Master surround sound (though, of course, given the film's age, no widescreen). The video comes packaged with the soundtrack on two CDs and a 24-page booklet with 2002 notes from the director, as well as new commentary from his son, his widow, and British music journalist Charles Shaar Murray.
It's quite a show – and quite a film, as well. Pennebaker and his crew avoid the constant shifts in perspective that mar many concert movies, instead focusing for long periods directly on Bowie and guitarist Mick Ronson. The film begins with brief scenes of fans outside the venue and of Bowie in his dressing room, having makeup applied and visiting with his wife at the time, Angela. Then he goes onstage and gets down to business, opening an approximately hour-and-a-half set with "Hang on to Yourself" and "Ziggy Stardust" from 1972's The Rise and Fall of Ziggy Stardust and the Spiders from Mars, which is also the source for the show's "Moonage Daydream," "Rock 'n' Roll Suicide," and "Suffragette City." 
Additionally featured are the title track and "Wild-Eyed Boy from Freecloud" from 1969's Space Oddity; "The Width of a Circle" from 1970's The Man Who Sold the World; "Oh, You Pretty Things" and "Changes" from 1971's Hunky Dory; and "Watch That Man," "Cracked Actor," "Time," and "The Jean Genie" from the then brand-new Aladdin Sane. (That last number includes a snippet from the Beatles' "Love Me Do" that incorporates terrific harmonica work by Bowie.) In addition, he offers a brief rendition of "All the Young Dudes," which he wrote for Mott the Hoople, and covers Lou Reed's "White Light/White Heat," Chuck Berry's "Round and Round," the Rolling Stones' "Let's Spend the Night Together," and Jacques Brel's "My Death."
Audio versions of all these performances were offered in the 2015 box set Five Years 1969–1973 with the notable exception of the "Jean Genie"/"Love Me Do" medley and the Berry cover, both of which feature incendiary guitar work by guest Jeff Beck. (The medley has not previously been released anywhere.)
This is Bowie's most androgynous and theatrical phase, so there are lots of glam-rock affectations, including multiple changes into outrageous costumes. Given their appearance, it's not hard to imagine that the singer and his band, the Spiders from Mars, could in fact be extraterrestrials. But unlike some rock groups of this era, this one doesn't use its over-the-top theatrics to mask a lack of musical talent. Bowie's songs and performances consistently impress and so does his band – especially Ronson, whose guitar pyrotechnics on extended numbers like "The Width of a Circle" are often spectacular.
Much has been made of Bowie's so-called "farewell speech" near the end, where he announces that "not only is it the last show of the tour, but it's the last show that we'll ever do." That supposedly shocking statement – which is actually hinted at earlier, when an MC introduces the band by saying, "For the last time…David Bowie!" – is not as big a deal as it may have seemed, however. While Bowie makes it sound as if he's waving goodbye to live performance, he in fact means only that he's retiring the Ziggy Stardust persona. He would continue to perform concerts and even to feature many of the same songs included in this show and would, of course, also go on scale many other musical heights. So, all he's doing here is closing the door on one phase of his career, but what a phase it was.
Mellencamp's Dark but Rewarding Latest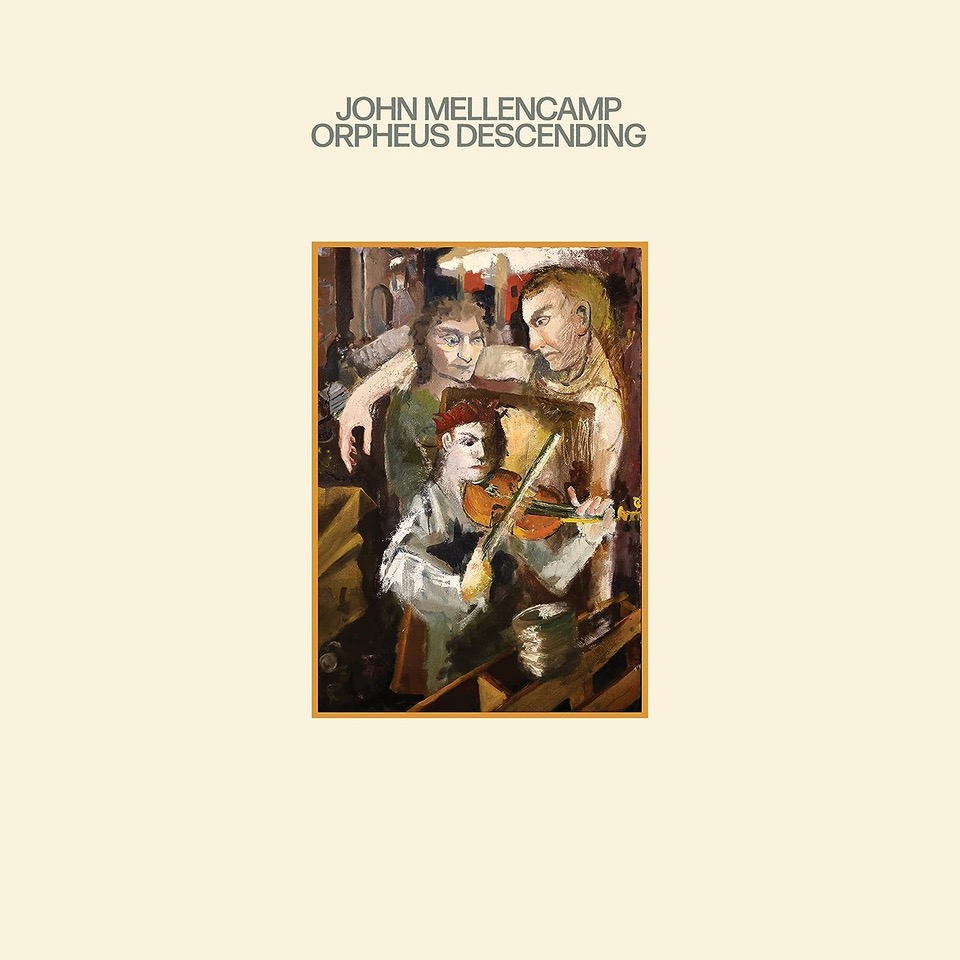 John Mellencamp's last album – 2022's Strictly a One-eyed Jack, his first release in five years – didn't sell well in the States, which may partly explain why he's back so soon with a follow-up. Orpheus Descending, his 25th studio LP, finds the singer addressing political themes, like gun control in "Hey God" and homelessness in "The Eyes of Portland," as well as personal struggles, such as in "The So-called Free," which might be about his failed romance with actress Meg Ryan. Bruce Springsteen, who performed on three tracks on the last album, isn't here, but he contributes the wistful "Perfect World," the LP's only cover. 
Mellencamp's vocals are more sandpapery than ever on Orpheus Descending; he hardly sounds like the same singer who belted out hits like "Jack and Diane" and "Pink Houses" in the 1980s, which is no surprise, given that he's been smoking like a chimney for more than half a century. Still, his vocals can be effective, especially on tracks like "Lightning and Luck," where they're backed by the sweet violin of Lisa Germano, who played on standouts like 1987's The Lonesome Jubilee and returns to the fold here after a quarter-century.
Compared with albums like that one, this new record is relatively dark and downbeat; don't expect any exuberant and instantly lovable toe-tappers like "Paper in Fire" or "Cherry Bomb." That said, Orpheus Descending sounds heartfelt and contains more than a few understated numbers that will reward repeated listens.
Also Noteworthy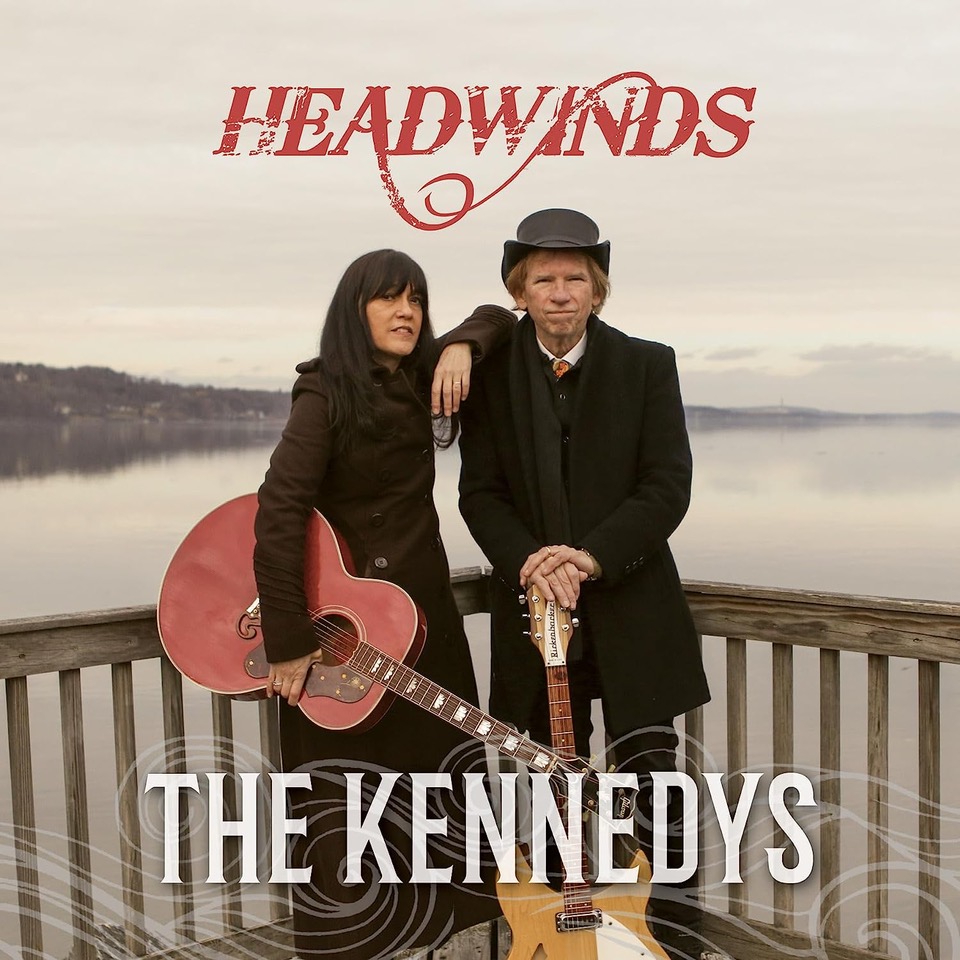 The Kennedys, Headwinds. In the opening song on Headwinds from New York–based folk rockers Maura and Pete Kennedy, Maura sings that she's "back on the same old road with a new set of wheels." That's a fitting start to the CD, since it delivers the couple's same old magic with their first new set of original tunes since 2018. Expect great jingle-jangle guitar work by Pete, gorgeous vocals by Maura, and consistently lilting melodies. The world's assorted current troubles are hinted at repeatedly in their literate lyrics, but they mostly avoid explicit references to politics and convey an optimistic spirit throughout.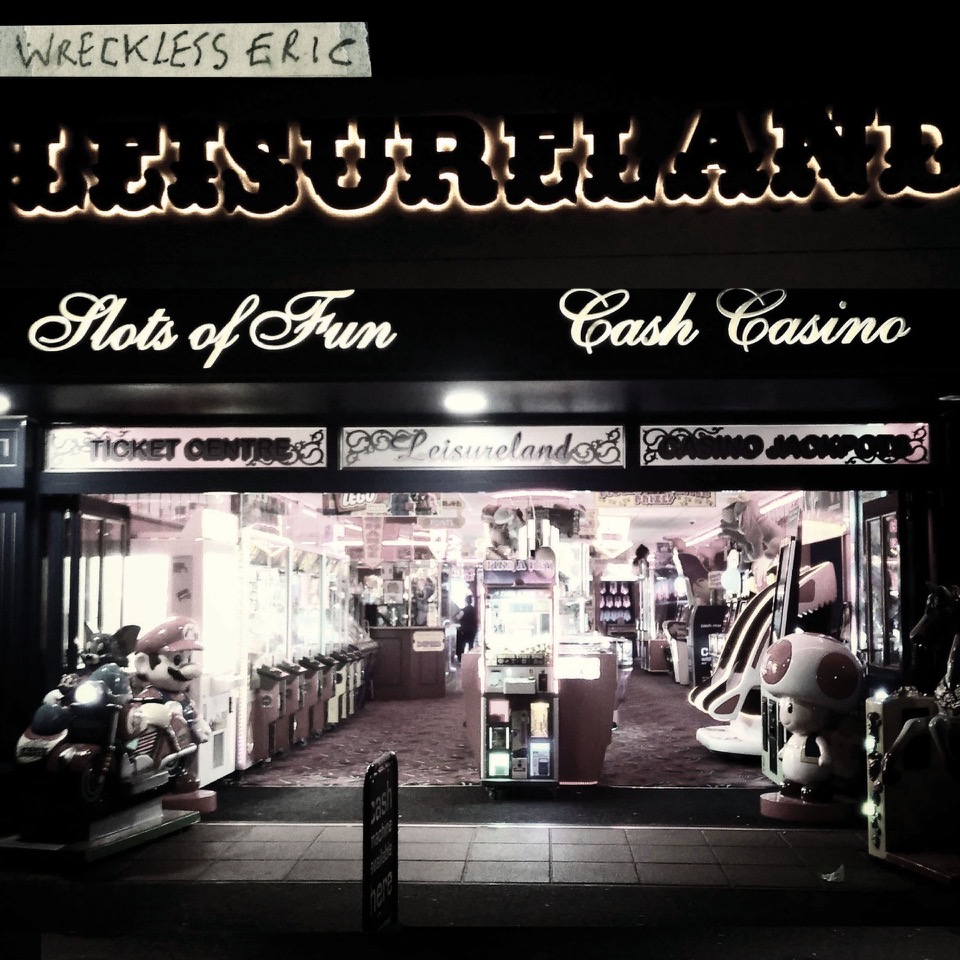 Wreckless Eric, Leisureland. Wreckless Eric (real name: Eric Goulden) is best known for "(I'd Go the) Whole Wide World," which first appeared in a 1977 new-wave compilation from Stiff Records. He's been musically active in the decades since then, however, most recently on a tribute album to Badfinger's Pete Ham, where he performed with his wife Amy Rigby, and now on Leisureland, an adventurous, largely instrumental outing that draws on pop, psychedelia, and electronica. You'll find lots of ear candy here and – especially if you know Eric only from "Whole Wide World" – lots of surprises, as well.
Miguel Zenon & Luis Perdomo, El Arte Del Bolero, Vol. 2. This mellow second volume from alto saxophonist Miguel Zenon and pianist Luis Perdomo finds the duo again interpreting songs from all over Latin America, including "Caballo Viejo," from Venezuelan composer Simon Diaz; "En La Oscuridad" and "En La Soledad," from the late Puerto Rican bandleader and singer Tito Rodriguez; and "Paula C," from the multitalented Panamanian artist Ruben Blades. These sublime performances embrace elements of modern jazz while retaining the spirit and flavor of Latin American music.
Birds of Play, Birdsongs of the American West. The title notwithstanding, this fourth album from Birds of Play is for Americana and folk music lovers, not ornithologists. All four members of the southwestern Colorado–based group are excellent vocalists as well as multi-instrumentalists who emphasize mandolin and violin and draw on bluegrass influences. On tracks like "Paradox of Choice," which concerns a romantic relationship, and "Texture," about the beauty of nature, they serve up elegant, richly textured music and pensive, poetic lyrics.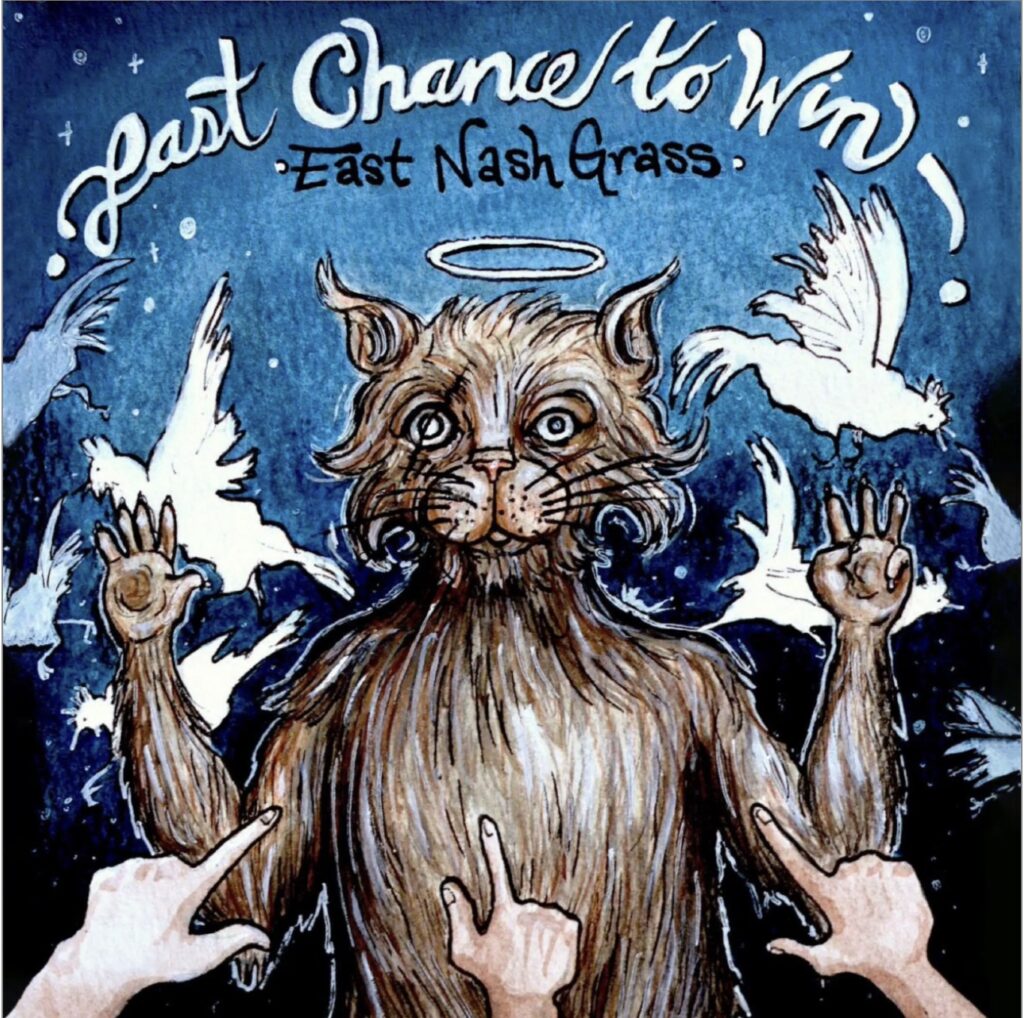 East Nash Grass, Last Chance to Win. Original material mingles with covers such as Dave Macon's "Railroadin' and Gamblin'" Leroy Carr's "Papa's on the Housetop," and Bill Anderson's "Love Slippin' Away" on this album of traditional and contemporary bluegrass. The Tennessee-based sextet, which includes two lead singers and three other vocalists, features consummate work on banjo, guitar, mandolin, fiddle, dobro, and bass.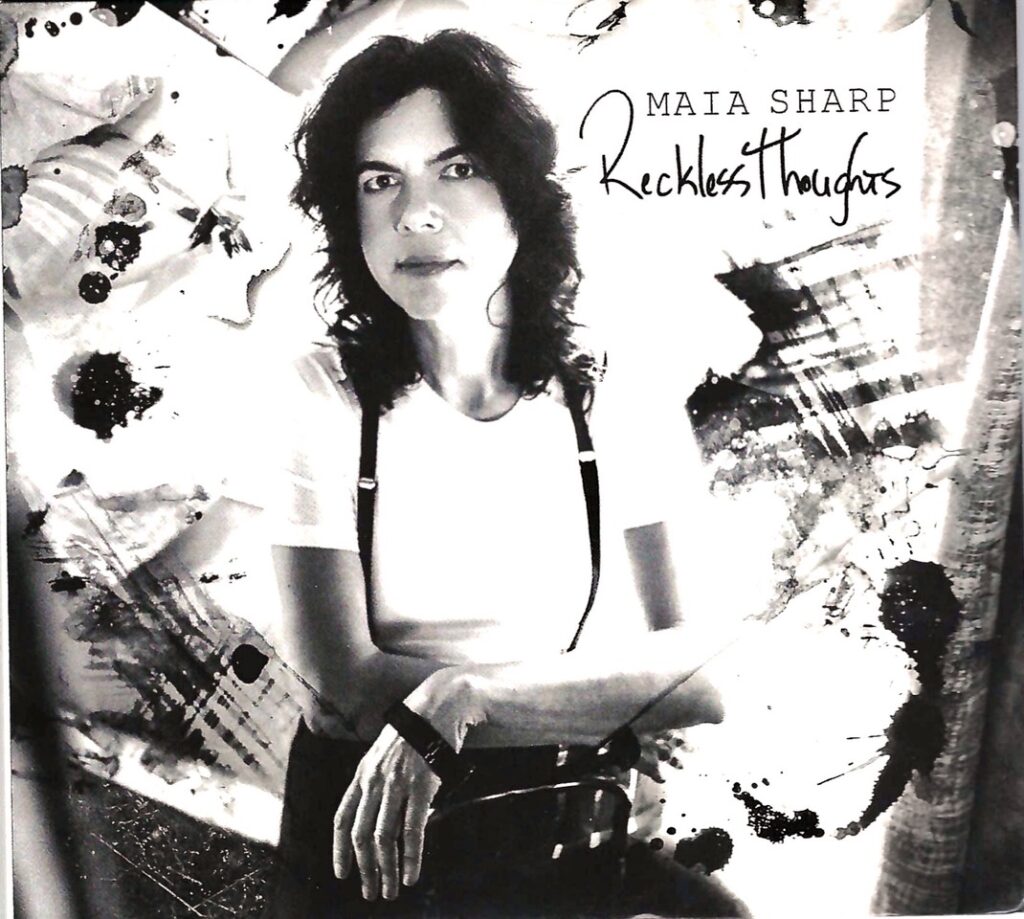 Maia Sharp, Reckless Thoughts. Maia Sharp's self-produced ninth solo album offers the same strengths as its most recent predecessor, May 2021's Mercy Rising. Backed by musicians who add Mellotron, sax, assorted strings, and other instruments, the Nashville-based artist continues to deliver melodic, well-sung pop-rock numbers with introspective, memorable lyrics. As on the prior LP, she often writes about characters in the second or third person but seems to in fact be frequently drawing heavily on personal experience. Among the best of the original songs on Reckless Thoughts, all but one of which Sharp wrote with collaborators, are the moody "On a Good Day"; "California," an ode to her native state that features instrumental backup by the Accidentals; and "Old Dreams," about letting go of goals that no longer make sense.
Jeff Burger's website, byjeffburger.com, contains five decades' worth of music reviews, interviews, and commentary. His books include Dylan on Dylan: Interviews and Encounters, Lennon on Lennon: Conversations with John Lennon, Leonard Cohen on Leonard Cohen: Interviews and Encounters, and Springsteen on Springsteen: Interviews, Speeches, and Encounters.