God knows, no shortage exists of books devoted to Bob Dylan and his music. There are album-by-album critiques, songbooks, scholarly works, biographies, a memoir, and other writings from the bard himself. There are also Q&A collections, including yours truly's Dylan on Dylan: Interviews and Encounters. Believe it or not, there's even a book that describes dreams people have had about Dylan. You might think there'd be little left to say or reveal. But you would be wrong.
The proof of that is in the new Bob Dylan: Mixing Up the Medicine, a 608-page coffee table book that collects a wealth of previously unseen writings, drawings, and handwritten lyrics sourced from the Bob Dylan Center in Tulsa, Oklahoma. The volume also makes room for about 1,100 images from 135 photographers and more than two dozen new essays from Dylan-connected journalists and musicians like Sean Wilentz, Allison Moorer, Jeff Slate, and Greil Marcus. 
Granted, while the essays are insightful, your average non-fan or casual fan is likely to dismiss much of the rest of this book as trivia or minutiae. If you've been closely following Dylan's career for half a century or more, you're bound to find engrossing material about his life and music on just about every page.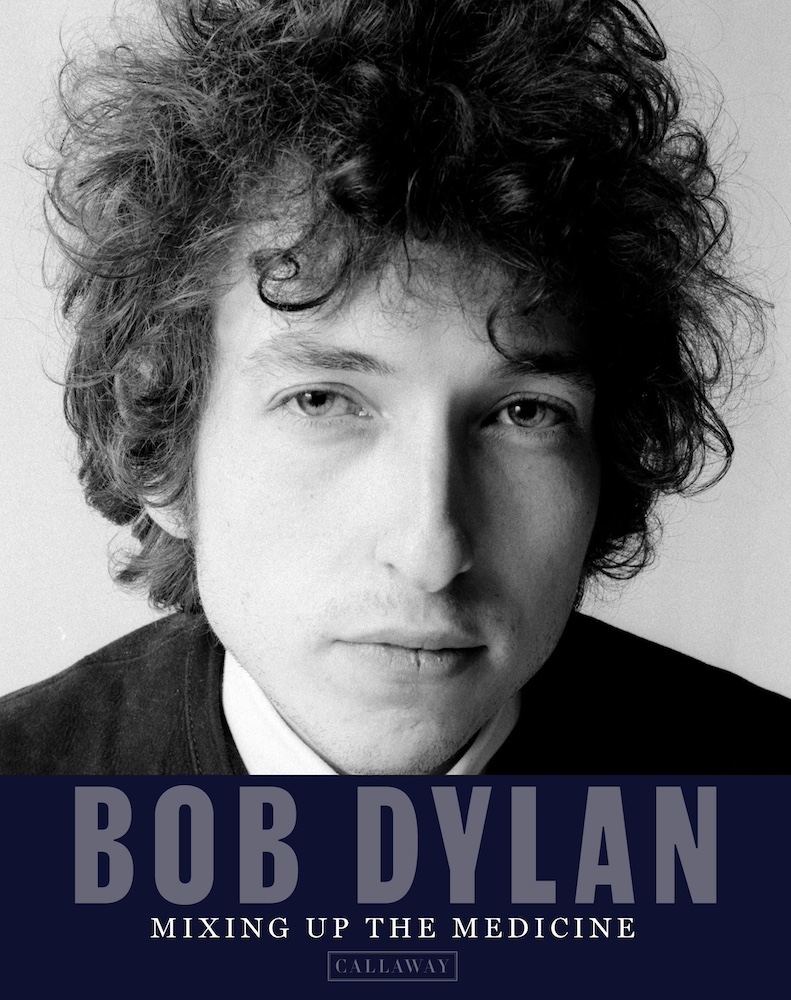 The bulk of the book is arranged chronologically into eight chapters. It begins with one called "1941–1960: An Accident of Geography," whose title derives from Dylan's observation that "it was just an accident of geography. Like if I was born and raised in New York or Kansas City, I'm sure everything would have turned out different." The volume ends with a chapter titled "2014–2023: The Here and Now," which covers such recent landmarks as Dylan's Shadow Kingdom film and his own latest book, The Philosophy of Modern Song.
To give you a sense of just how much interesting material each of these chapters delivers, consider what's in just the first one. It includes a lengthy essay about a two-sided 78-rpm record that Dylan and two friends paid five dollars to make when he was 15 years old; an interview with Leroy Hoikkala, the drummer in Dylan's high school band; reflections by Marvin Karlins, a University of Minnesota student in 1959–60 who gave Dylan guitar lessons; and an essay about Dylan's winter 1960 stay in Madison, Wisconsin, where he hung out with Danny Kalb (later of the Blues Project) and guitarist David Chase.
Also in the chapter are photos of Dylan's childhood home; his parents vacationing at Niagara Falls; his hometown's main street in 1951; his fifth-grade music class, his high school Latin club, and his bowling team; his first band, the Golden Chords, in performance; his idols, Woody Guthrie and Buddy Holly; and his childhood friends. All this and a whole lot more – and we're still only up to page 57.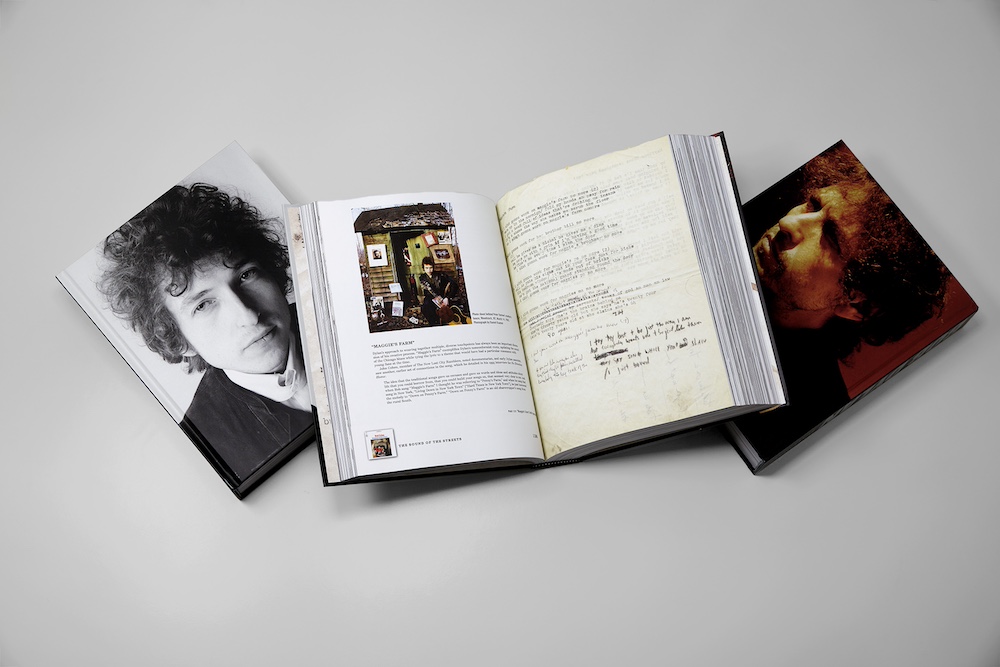 Highlights of the remaining chapters are way too numerous to list but they include accounts of Dylan's encounters with the Beatles; reflections on many of his albums and songs, an essay on Jimi Hendrix's appreciation of his music; and a long and incisive epilogue by journalist and historian Douglas Brinkley. Among the hundreds of illustrations are the cover of a promotional copy of The Freewheelin' Bob Dylan with an early alternate track listing that has been hand-corrected by Dylan; the program from his first New York concert ("All seats $2.00"); and a handwritten draft of "Chimes of Freedom," written on stationery from Toronto's Waldorf-Astoria.
Also featured are drafts of lyrics for "Maggie's Farm," "I Threw It All Away," "Isis," "When I Paint My Masterpiece," "Tangled Up in Blue," and many other songs; a handwritten 1964 missive from Johnny Cash, who noted that Mother Maybelle Carter "digs you deeply"; and letters from such luminaries as George Harrison, Paul McCartney, Solomon Burke, Huey Newton, Jimmy Carter, Bill Clinton, Bruce Springsteen, John Lee Hooker, Archibald MacLeish, and Gregory Peck (who praised the song "Brownsville Girl," which mentions him).
Every notable moment from Dylan's career is represented by text and photos: his early UK dates with the Band; the Basement Tapes; the motorcycle accident; the Newport Folk Festival appearances; the films; the Theme Time Radio Hour; Tarantula and Dylan's other books; his Nobel Prize; Broadway's Girl from the North Country; the Rolling Thunder Revue; the Concert for Bangladesh; the performances with the Traveling Wilburys, the Grateful Dead, and Tom Petty – you name it.
At the end of his epilogue to the book, Douglas Brinkley quotes President Barack Obama, who said when presenting the singer with the Presidential Medal of Freedom, "There is not a bigger giant in the history of American music than Bob Dylan." True, and there is not a more fascinating book about the man than this one. It's the place to go for fresh insights into how Dylan – like "Johnny" in the basement in "Subterranean Homesick Blues" – has been "mixing up the medicine" for all these years.
Also Noteworthy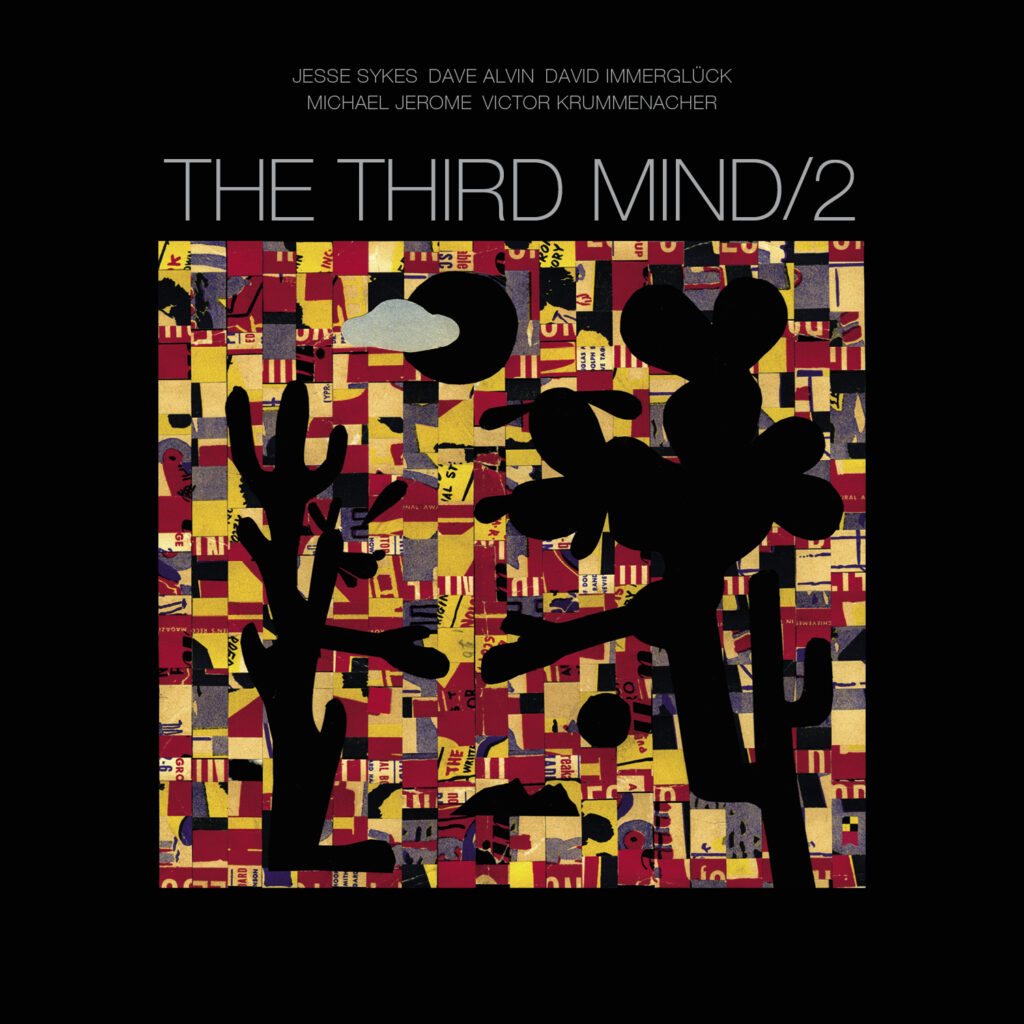 The Third Mind, The Third Mind/2. Named after a book co-authored by Beat Generation author William S. Burroughs, this stupendous outfit consists of five seasoned musicians: singer/songwriter/guitarist Dave Alvin, singer/songwriter Jesse Sykes; bassist Victor Krummenacher, a veteran of Camper Van Beethoven and Eyelids; drummer Michael Jerome, who played for years with Richard Thompson; and guitarist David Immergluck, a member of Counting Crows. Their goal: to focus on music from the 1960s that influenced them and to eschew rehearsals and preconceived arrangements – "just turn on the tape machines and see what happens."
That could be a recipe for disaster, but what unfolds on this sophomore release is magic, thanks to the Third Mind's large doses of talent and imagination. The program includes a completely revamped version of one 1960s pop hit – the Jaynets' "Sally Go Round the Roses," which clocks in here at nearly 11 minutes – plus four lesser-known but excellent compositions: the Electric Flag's "Groovin Is Easy," Gene Clark's "Why Not Your Baby," Paul Butterfield's "In My Own Dream," and Fred Neil's "A Little Bit of Rain." There's also one new number, Sykes and Alvin's "Tall Grass." These intense, expansive recordings are remarkable for their creativity, consummate musicianship, and – spontaneous improvisation notwithstanding – tightly constructed arrangements.
Once you've digested this album, check out 2020's equally excellent The Third Mind (First Edition), which includes such highlights as Neil's "The Dolphins," Bonnie Dobson and Tim Rose's "Morning Dew," and three captivating versions of the Butterfield's Blues Band's instrumental guitar showcase, "East/West," all of which exceed the original's 13-minute length.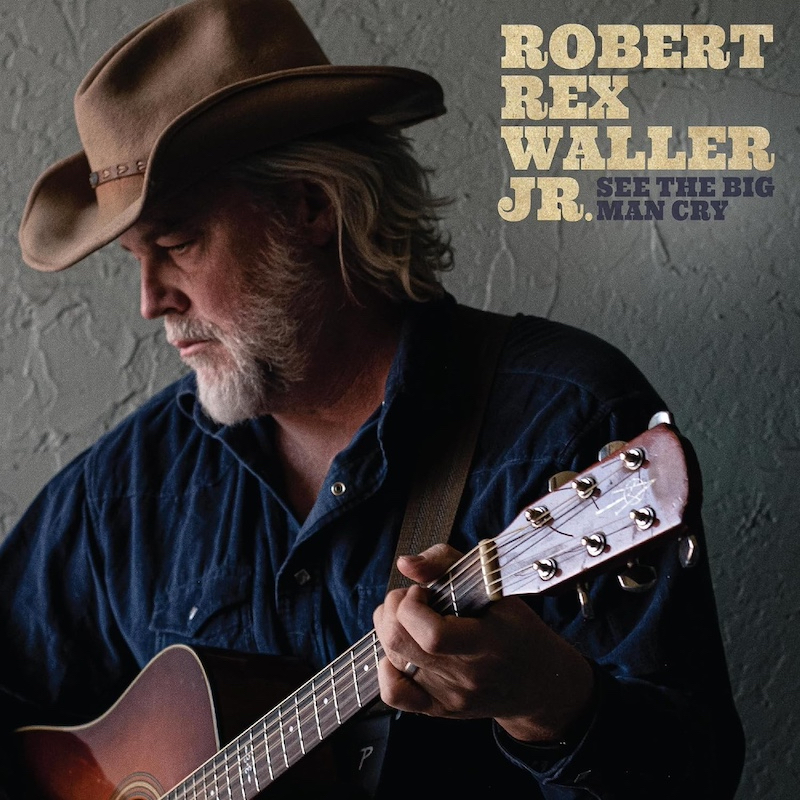 Robert Rex Waller Jr., See the Big Man Cry. For more than two decades, Robert Rex Waller, Jr. has been the lead singer for the country-rock group I See Hawks in L.A. He has always been one of its main songwriters but on this sophomore solo release and its predecessor, 2016's Fancy Free, he has opted to stick to cover versions. The results are worth seeking out, thanks to the strength of his vocalizing, complementary backup, and the excellence of the material.
Among the 13 tracks to which Waller applies his powerful baritone: Bruce Springsteen's "Tougher than the Rest"; the Walker Brothers' "The Sun Ain't Gonna Shine Anymore," which Springsteen also recently covered; and the late Gene Clark's "Gypsy Rider," which the Byrds co-founder performed on a 1987 album with Carla Olson, who produced the new Waller CD.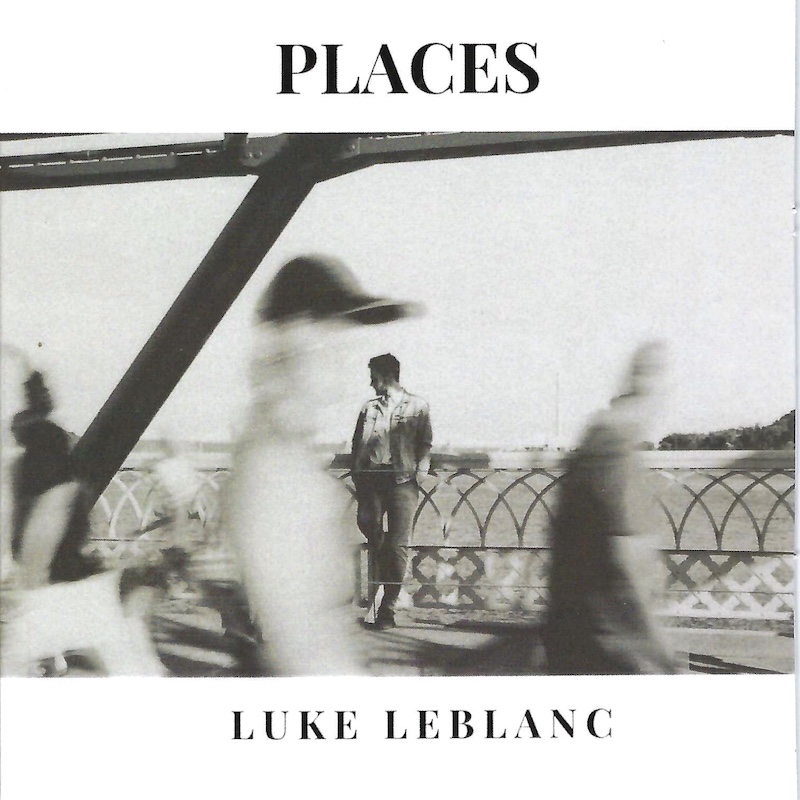 Luke LeBlanc, Places. Like its predecessor, last year's Fugue State, this fifth studio album from Minneapolis-based Luke LeBlanc features an all-originals program, production by musician Erik Koskinen, and a strong backup crew that on Places adds electric guitar, pedal steel, piano, drums, violin, sax, and trumpet. 
The rhythmic, uniformly excellent material is rooted in folk but incorporates elements of country, rock, Americana, and even jazz. LeBlanc, whose song titles mostly consist of just one or two words, writes introspective lyrics that are as concise as they are well-chosen. On standouts like "A Place," "Honey Revel," and "Break My Wall," his engaging vocal work remains redolent of the late Guy Clark.
Jeff Burger's website, byjeffburger.com, contains five decades' worth of music reviews, interviews, and commentary. His books include Dylan on Dylan: Interviews and Encounters, Lennon on Lennon: Conversations with John Lennon, Leonard Cohen on Leonard Cohen: Interviews and Encounters, and Springsteen on Springsteen: Interviews, Speeches, and Encounters.