Tina Turner was a pop culture entity and a musical icon as much as she was a masterclass in tenacity.
A performer extraordinaire, Tina Turner took control of her life the second she was able to. A childhood that lacked both love and structure turned the young, Tennessee-born woman into one of the most powerful and compelling forces the world had ever seen. It wasn't just her voice that earned her the title of the Queen of Rock 'N' Roll, it was her spirit and her diligence; of which worked hand-in-hand to shape a trailblazing career.
Much has been written about Tina Turner over the last six decades, both on her own accord (Her autobiography, I, Tina, was a bestseller around the globe.) and the media's (She was the first Black artist and the first woman to be on the cover of Rolling Stone.), so we won't put too much detail into what we already know and what we surely love about the superstar. Instead, we want to remind you of her heartfelt dedication to the arts.
.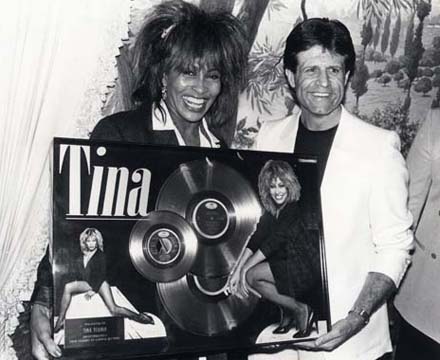 Tina once asked us, "What's love got to do with it?" And the answer? Everything. Love is what led Miss Turner into the depths of a rough-and-tumble industry, but also led her to winning eight Grammy Awards. Romantic love brought her a partner, a child, and seven Top 100 hits, but self love brought her strength, safety, and 17 Hot 100 hits. Love for being herself, an impassioned artist through-and-through, is why we will always be talking about her impact.
Art has the ability to tell stories, to heal, to evoke emotion. Time and time again Tina Turner grew leaps and bounds because of the life she lived and because of the way she was able to channel that into what she created musically. She reemerged after heartbreak and tragedy with an image that filled her with confidence. There was a sleekness to her sixties self, but a swagger to her seventies glow. She went from climbing mountains alongside others ("River Deep – Mountain High") to moving them by herself ("I Might Have Been Queen").
Tina's soul was alight every time she freely danced on stage, twirling, rocking out, and enchanting the world along the way. The eighties and nineties saw her glittering under disco balls and breaking records like the phenomenon she always knew she could be. Her aforementioned memoir struck a cord in aspiring musicians, new mothers, people of color, anyone stuck in an abusive situation, women wanting to reclaim their sensuality, and everyone with a dream too big to quit. She was 'simply the best' and infinitely powerful because of so much more than her radio-ready talent or on-stage persona. It was because she had an eye for the essentials: fearlessness, entertainment, inspiration, and love.
A powerhouse vocalist with a smile that enchanted the masses, the singer-songwriter went from having quick guest spots on Shindig! and performing 90 days straight as part of the Ike & Tina Turner Revue in the mid-1960s to being presented with her own Kennedy Center Honor in 2003 and getting inducted into the Rock & Roll Hall of Fame not once, but twice.
.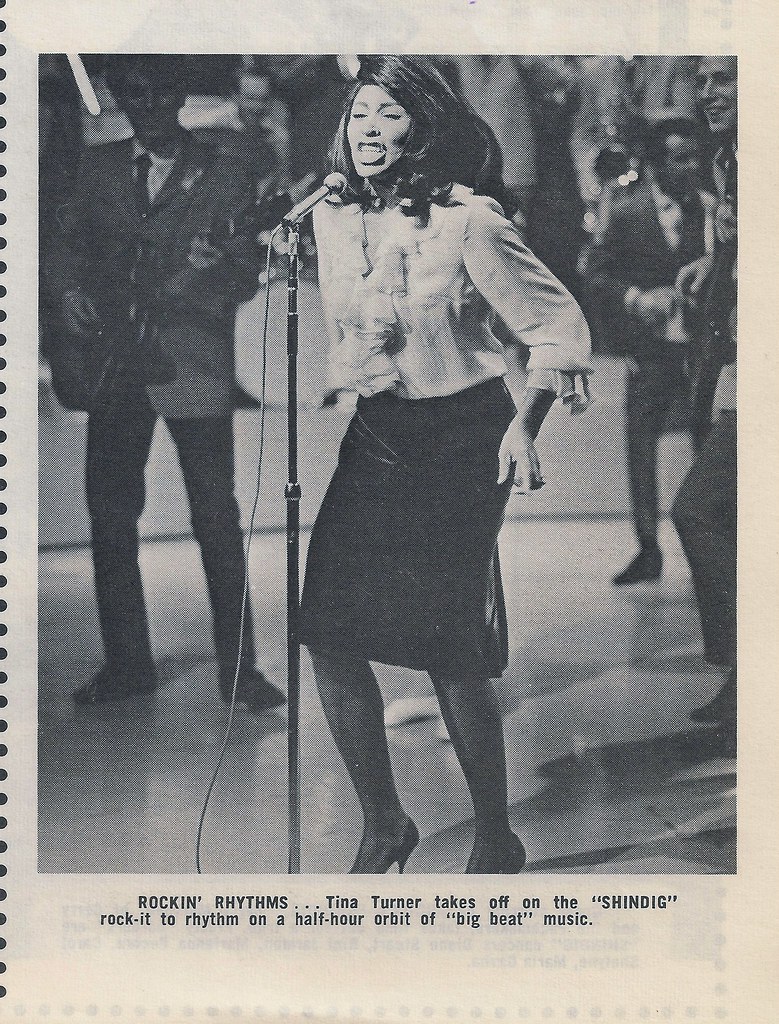 In between all of that she embarked on multiple sold-out tours, opened up for The Rolling Stones, Lionel Richie, and Rod Stewart, became close friends with David Bowie, Cher, and Madonna, and solidified her place in the world as someone whose infectious spirit could help her overcome everything from broken homes and a suicide attempt to relearning how to walk and undergoing a kidney transplant. She pocketed experiences, exceeded expectations, and transcended generations – all while allowing herself to feel love, share love, and be loved.
There have been statues made in her honor, a Barbie doll, movies, a Broadway show, and so much more to cement the fierce and truly lifelong legacy of an empowered, groovy, gorgeous woman. Records were broken and history was made. A life was lived with an invigorating sense of joy and purpose on the mind, and genuine melody and harmony in the heart.
Tina Turner was the Queen of Rock 'N' Roll, but also the Godmother of Resilience. The art she made for the screen, the stage, and beyond will be loved for eternity, because that is what it means to be resilient. May she Rest In Peace.