There's a uniqueness about Melissa Pipe that cannot be described in one mere column. Her Montreal sextet's self-released debut recording, Of What Remains via Odd Sound Records, funded by the Canada Council for the Arts (Wouldst our own fucked-up country do the same?), is a stunning amalgam of moody, atmospheric soundtrack music for a movie that doesn't exist, mysterious minor-key blues, and classical chamber pieces that feature the oddball instrumentation of baritone sax, bassoon, trumpet, tenor sax, bass clarinet, piano, bass, drums, and contrabassoon.
Pipe's a pip. She's a multi-instrumentalist (bari-sax and bassoon), as well as a composer, producer, and arranger who has, in the past, lent her considerable talents to hip-hop and indie rock projects. Influenced mightily by the late Yusef Lateef (a world-music/avant-garde jazz pioneer from Tennessee who also played sax and bassoon), she even arranged Charles Mingus pieces for four bassoons at The Jazz Standard in New York City nine years ago for the International Double Reed Society conference.
Clearly, she is someone to be reckoned with.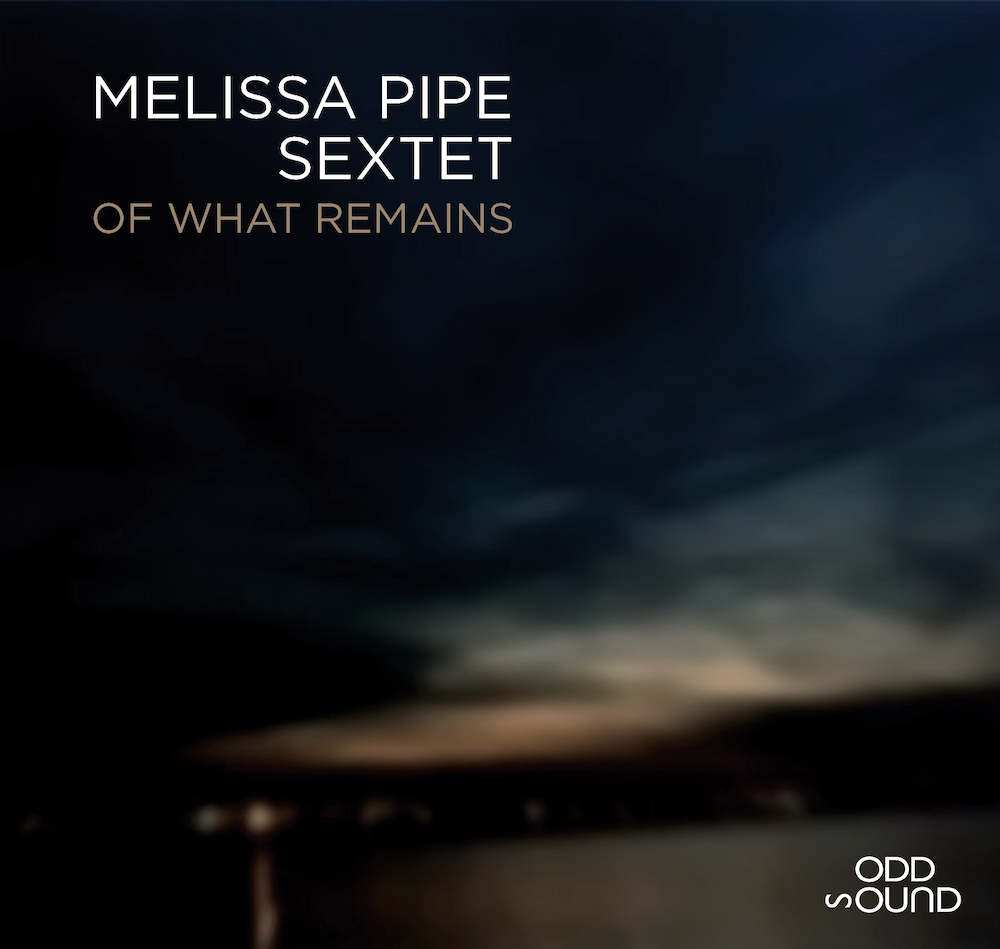 "The sextet's instrumentation allows me to write in both traditional jazz ensemble configurations and in a chamber format," she explains. "The additional color, timbre and orchestration possibilities of the bassoon and bass clarinet are particularly effective in infusing elements of classical and folkloric music into the pieces.
"I write what I hear," she continues. "Sometimes it starts with a bass line, a progression. Sometimes it's a melody. The pieces on this album use a variety of jazz and classical compositional devices and techniques but beyond the theoretical framework that I use to build its structures, harmonies and textures, the most important thing for me is that it has to have soul. It has to be something my ear wants to hear. At times that can be something more modern, and at other times, something steeped in tradition. To me, it goes beyond genre, it's all about the soul of the thing."
To that end, stand-out originals like the 7:24 "Day," the 8:30 "La Part Des Anges," and the 7:27 "Ici Ainsi" all take their time, meandering a circuitous route to make their points. Obviously, it's the trip that counts, not the destination. Don't blink. The 54-second opener, "Complaint du Vent," sucks the listener into her vision right quick.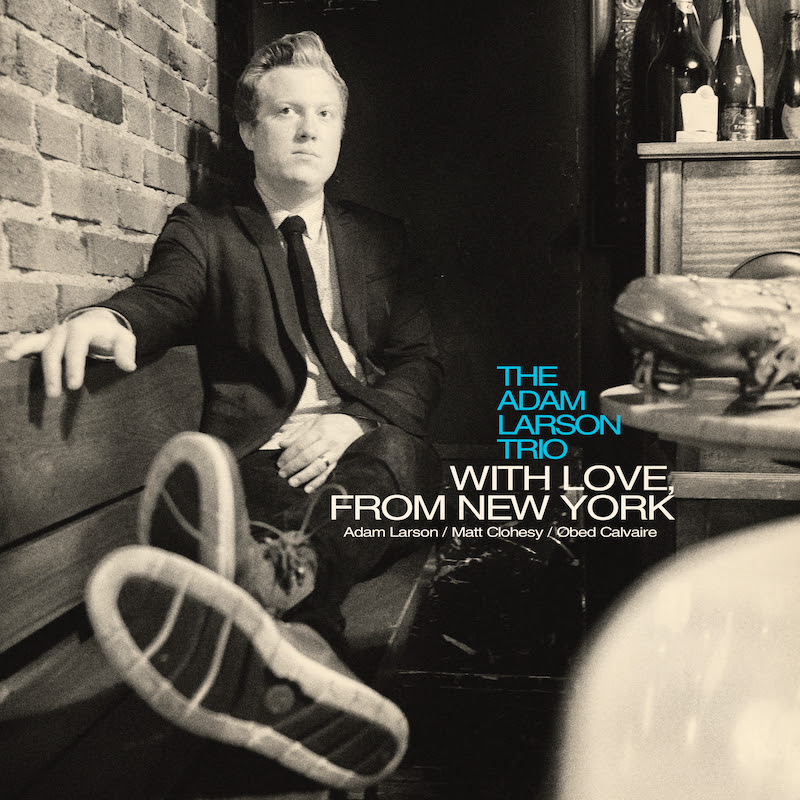 There's a sense of heightened drama whenever a band uses no chords. The addition of a piano or guitar is like the putty used to secure window panes. It tends to bind the sound. There were no chords used in the seven originals of With Love From New York (Outside In Music) by the Adam Larson Trio. It's a high-wire act with no net. The saxophonist-composer has but drums and bass to fully effectuate his vision, and it makes for a visceral gut-punch of listening – especially when such A-List Manhattan cats as bassist Matt Clohesy and drummer Obed Calvaire stick to him like glue while adding their own flights of fancy. This love letter to a city is the third and last in a series of trio dates that started with odes to Chicago and Kansas City in the last two years. There's plenty of room to move here as highlights like the 7:37 "Moment Of Clarity" and the 6:56 "Deception" have the three musicians spiraling almost out-of-control while maintaining an extra-sensory contact. It's almost as if they each know exactly where the other is going before they go there and it makes for an exciting, entertaining, profound, pleasing, and intense grooving experience. I literally sat there and watched the music pour from my speakers.