Earlier this year, England's Grapefruit label issued Too Much Sun Will Burn, the second of two three-CD sets celebrating the British psychedelic sounds of 1967. The anthologies underscored just how adventurous that country's rock and pop artists were back then, and now, from the same label, comes a companion volume to remind us that just as much was happening at the time on the other side of the Atlantic.
Called March of the Flower Children—The American Sounds of 1967, the new setfeatures 85 tracks on three CDs and includes an informative and well-illustrated 48-page booklet. As the album's title suggests, this anthology emphasizes psychedelic sounds and other music that issued from the so-called hippie generation.
It doesn't stop there, though: the compiler's goal seems to have been to offer a snapshot of the entire American pop music scene in 1967 and, as a result, this is one of the most diverse anthologies you're likely to encounter. One minute you're listening to middle-of-the-road pop confections like Tommy Boyce and Bobby Hart's "I Wonder What She's Doing Tonight"; the next, you're immersed in decidedly off-road excursions such as the Velvet Underground's "White Light/White Heat," Captain Beefheart's "Electricity," or the Mothers of Invention's "Why Don't You Do Me Right." It's a bit of a bumpy ride but one that includes many fascinating waypoints.
There are one-hit wonders, such as the Peanut Butter Conspiracy ("It's a Happening Thing") and the Rose Garden ("Next Plane to London"), as well as total obscurities like the psychedelic bands the Lemon Fog ("Echoes of Time") and the Doppler Effect ("God Is Alive in Argentina"). Some major groups are represented by hit singles or FM favorites, such as the Rascals with "Groovin'," the Chambers Brothers with "Time Has Come Today," the Grateful Dead with "The Golden Road (to Unlimited Devotion)," and the Lovin' Spoonful with "Six O'clock." Others are featured with lesser-known material, such as the Monkees, with "She Hangs Out," the Byrds with "Lady Friend," and the Youngbloods with "Merry-Go-Round." There are also artists with roots earlier in the decade who seem motivated by a desire to jump on the hippie bandwagon, including Tommy Roe ("Paisley Dreams"), the Everly Brothers ("Mary Jane"), and Jan and Dean ("Love and Hate").
Quite a few of the tracks stand the test of time, including many by artists that garner little attention today, such as the West Coast Pop Art Experimental Band ("Transparent Day"), Tim Rose ("Morning Dew"), and the Kaleidoscope ("Egyptian Gardens"). There are also superlative numbers from acts that have found loyal audiences but nevertheless should have loomed much larger in the 1960s than they did, such as Tim Buckley ("Morning Glory"), Love ("!Que Vida!"), Moby Grape ("Fall on You"), and the Blues Project ("No Time Like the Right Time").
Some of the tracks have wound up in the dustbin of history for good reason. Sonny Bono's overwrought "Pammie's on a Bummer" is itself a bummer, for example. Equally inane is the sitar-spiced "Aries" from The Zodiac: Cosmic Sounds, an album distinguished only by its early use of the Moog synthesizer.
These are exceptions in a mostly excellent setlist, however. If you lived through the late sixties, this album will likely spark fond memories and probably also expose you to some great rarities that passed you by back then. If you grew up later, on the other hand, this is as good a place as any to start exploring all that you missed in the musically important year of 1967.
A Deluxe Edition of a Talking Heads Standout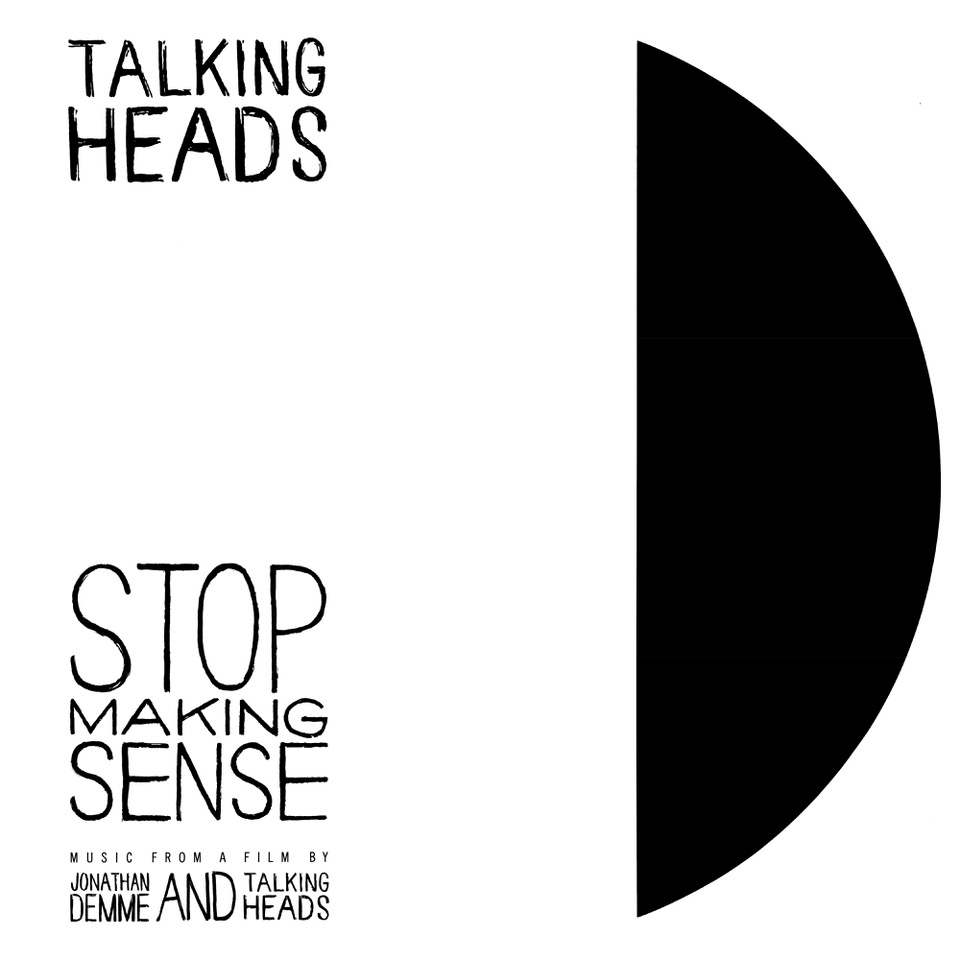 Watching Talking Heads' Stop Making Sense, one of the greatest rock concert films of all time, it's easy to see what prompted director Jonathan Demme to take on the project: not only was the band's music consistently compelling, but former art-school student David Byrne and his cohorts knew how to make it visually appealing as well. Even without the images, though, the group's rhythmic new wave rock was adventurous and intense, especially in a live setting. For evidence, check out the new deluxe edition of Stop Making Sense, the soundtrack from Demme's film, which captures the quartet at Hollywood's Pantages Theatre in December 1983, during its final major tour.
It took four decades, but thanks to this new edition (available digitally and on vinyl but not on CD), we finally have an official release of the entire concert recording, along with new liner notes that include reminiscences from all four members of the band. The original album clocked in at less than 41 minutes and contained only nine tracks while a 1999 reissue incorporated seven more numbers; the new version adds another two – "Cities" and "Big Business/Zimbra" – for a total of 18 selections. 
The set includes such fan favorites as "Burning Down the House" (the group's then-current single), from Speaking in Tongues; "Found a Job," from More Songs about Buildings and Food; "Once in a Lifetime," from Remain in Light; and "Psycho Killer," from Talking Heads:77. From spinoff projects come the aforementioned "Big Business" and "What a Day That Was," both from Byrne's 1981 solo album, The Catherine Wheel, and "Genius of Love," from Tom Tom Club, the band featuring Talking Heads' Chris Frantz and Tina Weymouth.
It's a fine record. Granted, the group's other live LP – The Name of This Band Is Talking Heads, which collects performances from 1977 to 1981 – is arguably even more essential. But there are lots of reasons to pick up this one as well, including the fact that more than half of its songs aren't featured on the earlier album.
Revisiting a Country-Rock Gem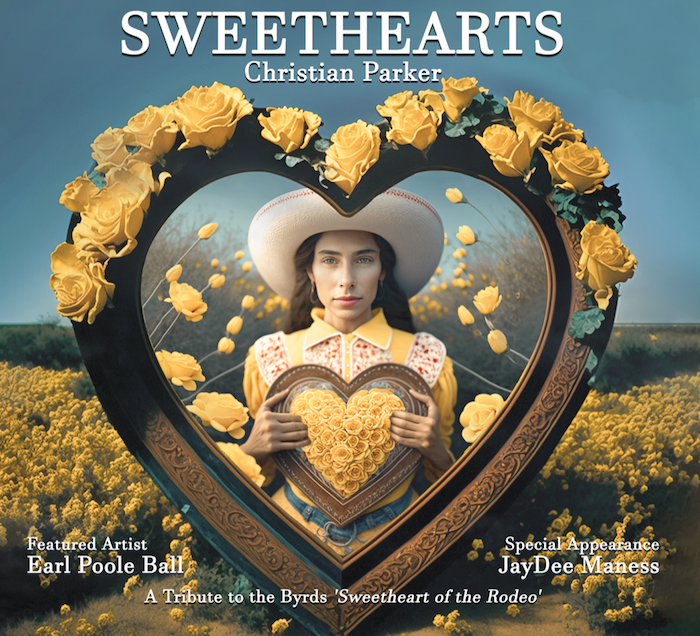 Upstate New York–based singer, songwriter, and guitarist Christian Parker grew up admiring the Byrds' Sweetheart of the Rodeo, one of the 1960s' most influential LPs. That album helped tilt rock acts toward country; it also shined a light on the many strengths of Gram Parsons, who sang lead on three of its songs and wrote or co-wrote two of them and whose love of country music played a big role in shaping the record.
On the new Sweethearts, Parker interprets all 11 tracks from the original 1968 album, including Bob Dylan's "You Ain't Going Nowhere," George Jones's "You're Still on My Mind," Woody Guthrie's "Pretty Boy Floyd," and Parsons's "Hickory Wind." He also serves up three bonus tracks: Johnny Cash's "I Still Miss Someone," which Parsons once recorded; and Parsons and Roger McGuinn's "Drugstore Truck Driving Man" and Joe Hayes and Jack Rhodes's classic "Satisfied Mind," both of which the Byrds recorded. Earl Poole Ball and JayDee Maness, who both played on the original album, respectively add piano and pedal steel on this one and Ball co-produced with Parker.
The material is stellar, and it is well delivered here. Two caveats, though: while Parker sings amiably, he's no Parsons (then again, who is?). Also, there's much more echo than reinvention in these performances, which makes them a bit superfluous, given the continued availability of the original Sweetheart of the Radio.
Also Noteworthy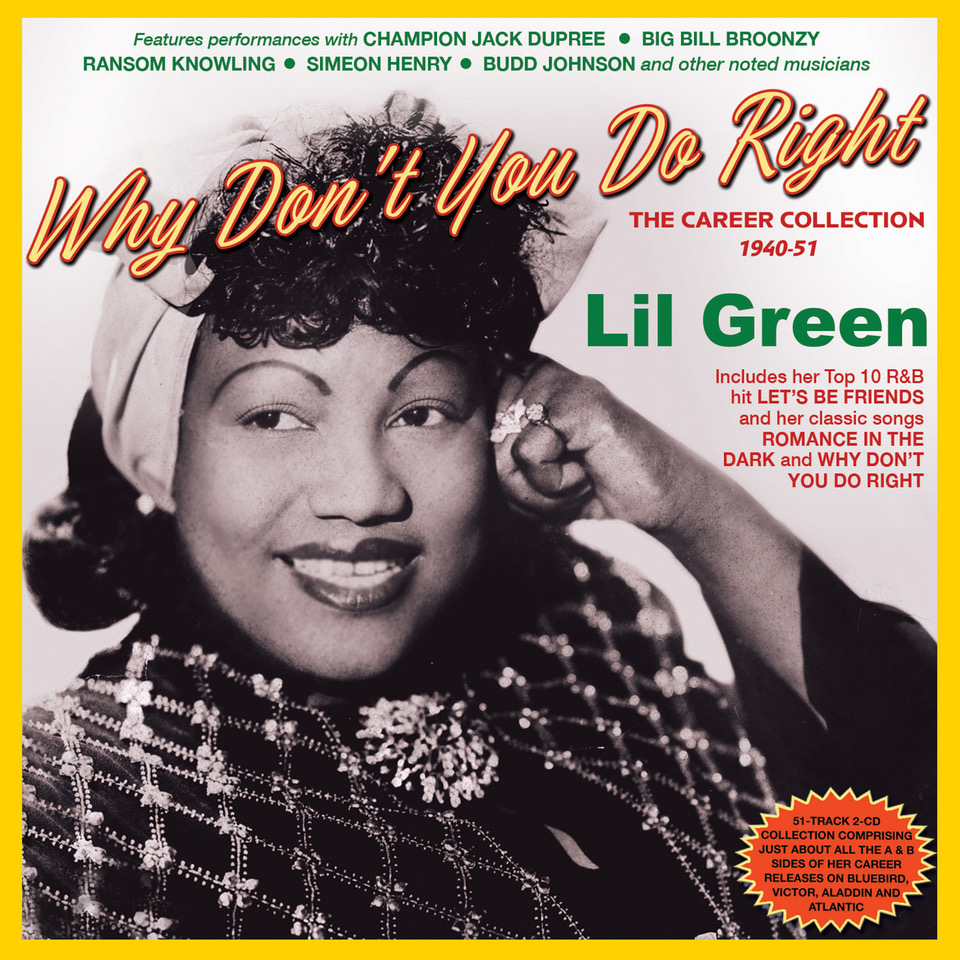 Lil Green, Why Don't You Do Right: The Career Collection 1940–51. Unlike, say, Bessie Smith, Billie Holiday, or Nina Simone, Lil Green isn't a household name today. You'll wonder why after listening to this two-CD set from the singer and songwriter, who was clearly in their league. Green, who achieved great popularity in the 1940s, possessed a distinctive soprano, radiated personality, and seemed equally at home with R&B, blues, jazz, and gospel. This 51-track, two-CD anthology includes most of her best performances and all her biggest hits, among them the self-penned "Romance in the Dark," Joe McCoy's "Why Don't You Do Right," and Big Bill Broonzy's "Let's Be Friends." Broonzy appears on some tracks as do such other Chicago music scene figures as blues singer and pianist Champion Jack Dupree and jazz saxophonist and clarinet player Budd Johnson.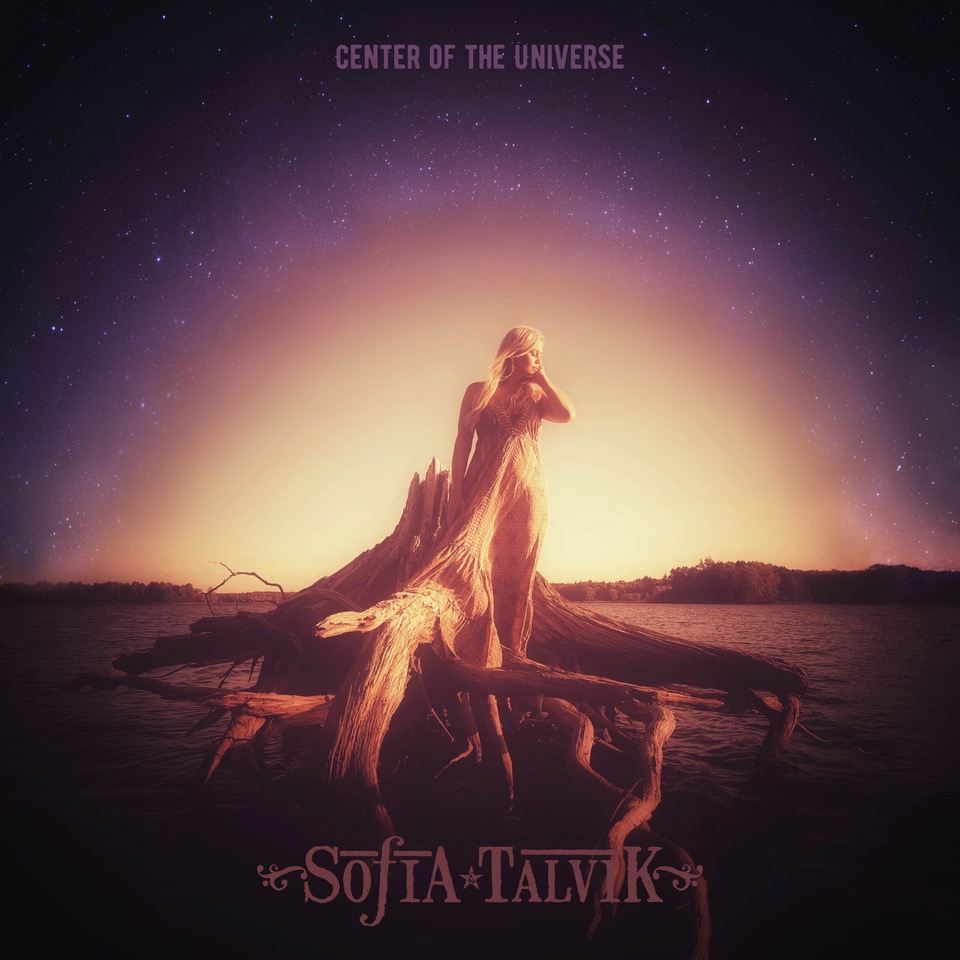 Sofia Talvik, Center of the Universe. Swedish folk singer, songwriter, and guitarist Sofia Talvik has been making fine albums for many years now, but this self-produced latest entry may be her best to date. Her angelic vocals, which sound redolent of early Marianne Faithfull, remain a major asset, as are her original songs, which combine lilting melodies with frequently profound lyrics. Too few artists today offer protest material, but Talvik seems to have picked up the mantle from singer/songwriters like Joan Baez, Buffy Sainte-Marie, and Pete Seeger with antiwar numbers like "Circle of Destruction" and "Boy Soldier." Another standout is the poignant "Too Many Churches," which effectively addresses the abortion debate and ways in which organized religion falls short.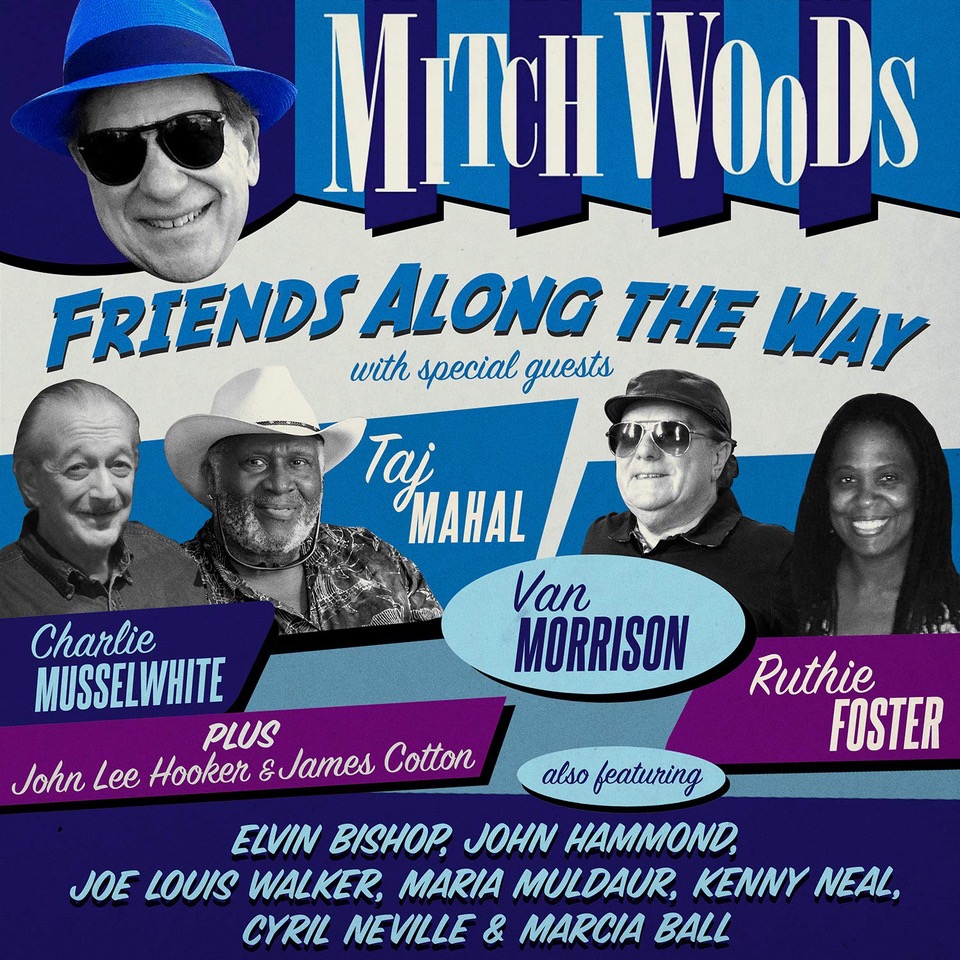 Mitch Woods, Friends Along the Way. Keyboardist Mitch Woods's excellent Friends Along the Way, which first appeared in 2017, is back in an expanded two-CD edition that features 21 blues-based tracks, five of which were previously unreleased. Each of these intimate, largely acoustic numbers finds Woods accompanied by just one or two frequently A-list players. Ma Rainey's "C.C. Rider," Lead Belly's "Take This Hammer," and Leroy Carr's "Midnight Hour Blues," for example, all feature Van Morrison and Taj Mahal. John Lee Hooker, meanwhile, provides vocals and guitar on his own "Never Get Out of These Blues Alive," while Charlie Musselwhite contributes guitar, vocals, and harmonica on his "Blues Gave Me a Ride." Other guests include Maria Muldaur, Elvin Bishop, John Hammond, and Marcia Ball, to name a few. 
Jeff Burger's website, byjeffburger.com, contains five decades' worth of music reviews, interviews, and commentary. His books include Dylan on Dylan: Interviews and Encounters, Lennon on Lennon: Conversations with John Lennon, Leonard Cohen on Leonard Cohen: Interviews and Encounters, and Springsteen on Springsteen: Interviews, Speeches, and Encounters.