In an effort to eradicate extreme poverty around the world, Red Hot Chili Peppers, Ms. Lauryn Hill, BTS's Jungkook, and others performed an internationally-streamed free concert at the Great Lawn of Central Park on September 23. Thousands of fans stood in non-stop rain for six hours or more to enjoy the event, which included numerous performances and speeches. Meanwhile, Global Citizen took a record-breaking 3.3 million actions in line with the organization's call to end extreme poverty now.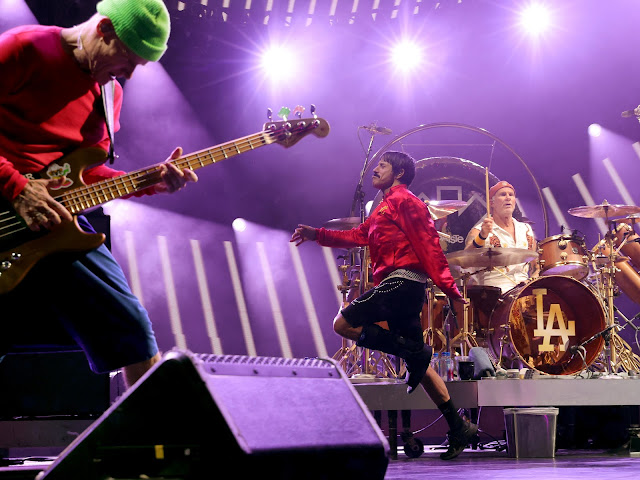 Red Hot Chili Peppers headlined the night with a set featuring the band's best-known songs, including "Can't Stop," "Scar Tissue," and "Californication." Launching into her tour celebrating the 25th Anniversary of The Miseducation of Lauryn Hill, Ms. Lauryn Hill performed her popular songs including "Doo Wop (That Thing)" and "Everything Is Everything," then initiated a Fugees reunion when Wyclef Jean and Pras Michel joined her onstage for "Killing Me Softly," "Ready or Not," and "Fu-Gee-La." 
Jung Kook performed a medley of BTS songs including "Dynamite" and "Butter," and brought out a surprise guest, Latto, for "Seven." A tribute to the 50th anniversary of hip hop included surprise performances from Busta Rhymes, Common, Big Daddy Kane and Rapsody alongside D-Nice. Conan Gray, 3racha, Anitta, and Sofia Carson also performed.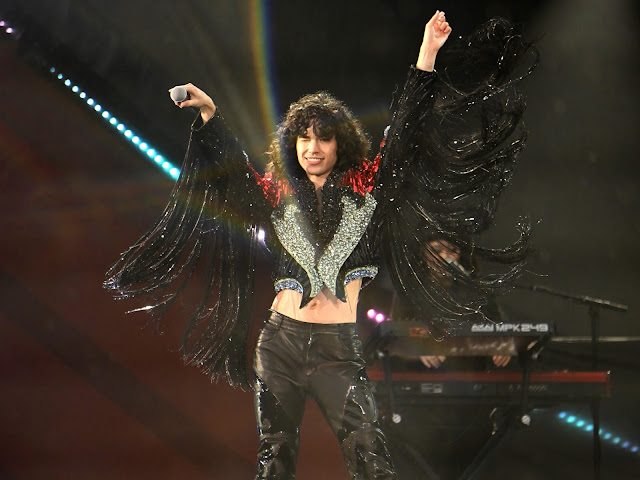 Global Citizen attempts annually to hold to account the world leaders gathered in New York City for the United Nations General Assembly. The advocacy organization called on world governments to address major systemic issues, including hunger, the climate crisis, and equity for women and girls. France's President Emmanuel Macron announced via video the largest commitment from any government this year to address the global hunger crisis, with France and Norway contributing $240 million. The Brazilian state of Pará, the Taoiseach of Ireland, Leo Varadkar, the government of Malta, and other world leaders, philanthropists and business communities pledged commitments to Global Citizen's cause during the event.