On the heels of release of The Rolling Stone's Hackney Diamonds album, a fantastic documentary arrives focusing on their early years and a forgotten founding member.
---
Often regarded as the forgotten Stone, Brian Jones was not only a founding member of the "World's Greatest Rock 'N' Roll Band," but along with Mick Jagger, was also the band's original focal point. The Stones & Brian Jones (Magnolia Pictures) delves into the seven years between the band's formation and Jones' untimely death, while attempting to dissect his complex, often dark personality to better understand his meteoric rise and fatal fall.
Jones may not have been the first casualty of The Stones' early success (that was keyboardist Ian Stewart who was fired for not being good looking enough), but Jones was its first death. Whose fault was it? Featuring new interviews with many of those closest with the late musician, including former bassist Bill Wyman, and archival footage with The Stones, Jones' overbearing parents, Paul McCartney, and even Jones himself, this documentary actually solves the decades-old mystery.
Growing up in a tough working class household with parents who detested his musical aspirations, Jones was a rebel who found kinship with Jagger and Keith Richards with whom he shared an obsession of "Rhythm and Blues." And that was The Stones' original musical mission: to introduce rhythm and blues to a wider, international audience. Success on a nearly Beatles-esque level quickly followed with Jones indulging in all of its trappings.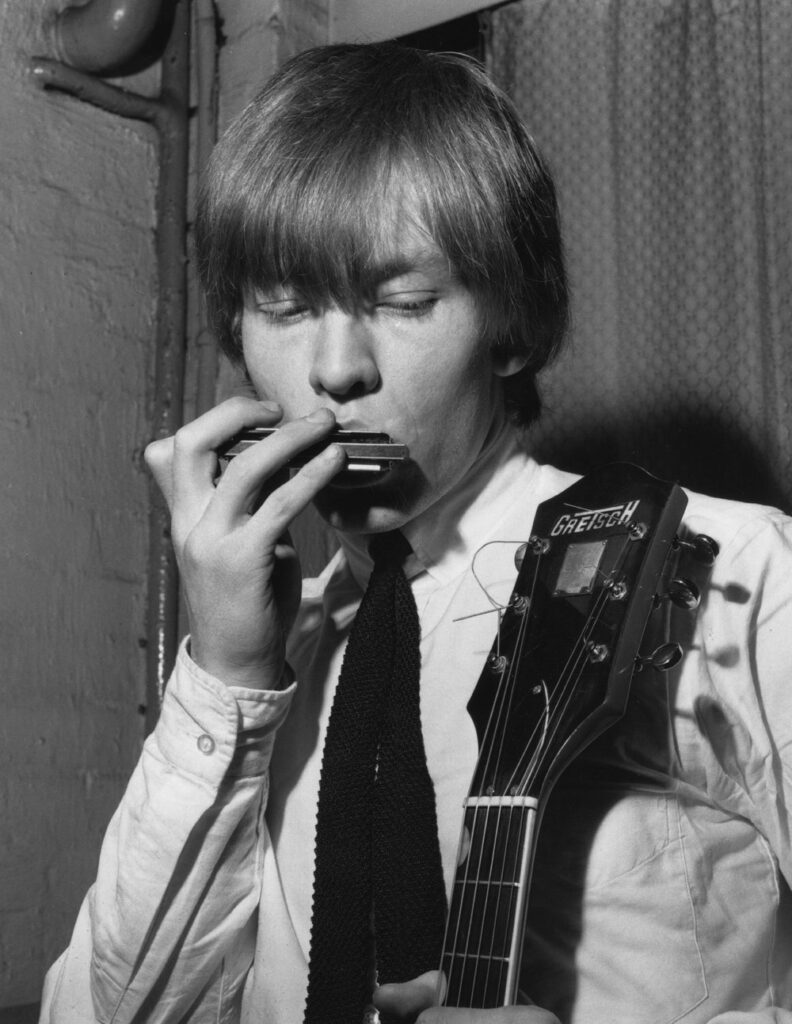 So, what went wrong? As consciously depicted in the film, and simply put, Jones was a victim of the band's growing pains. Band manager Andrew Oldham realized The Stones could only go so far as a rhythm and blues cover band before fading into obscurity. He also recognized Jagger and Richards' chemistry, so he made the pair hone their songwriting skills, first by composing for other artists and then for The Stones themselves.
Jones was left on the outside looking in. Unable to write music and unwilling to move on from the band's original direction, his place in the band suffered. Instead of accepting his diminished role, developing songwriting ability, and fighting back, he spiraled into a haze of alcohol and drug abuse, as well as paranoia. His behavior became so detrimental that he was forced to step away from the band. Then as The Rolling Stones introduced new member Mick Taylor, Jones was found dead in his pool.
Unlike recent ho-hum Stones documentaries such as the feckless Crossfire Hurricane, this expertly produced documentary offers fresh insight into the complicated man who was once a key member of the band we still know today.
The Stones & Brian Jones hits theaters for a special one-night-only event on November 7. Then, it will get a wide theatrical release as well as a streaming release on Apple TV+ on November 17. It is a must see for not only Rolling Stones fans, but also anyone who ever uttered the phrase "I know it's only rock'n'roll, but I like it."
FOR MORE DETAILS & TICKETS TO SHOWINGS, CLICK HERE!